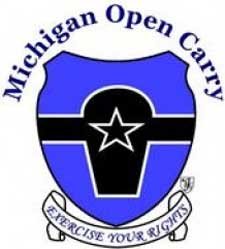 Michigan – -(Ammoland.com)- It's another week and another group of "special" people are trying to get exemptions from the concealed pistol free zones (cPFZ) of MCL 28.425o.
This time the vehicle they intend to use to get their special treatment is HB 4159.
Who is seeking special treatment as a special class of citizens this time:
Retired corrections officer of a county sheriff's department
An active or retired: parole, probation, or corrections officers or absconder recovery unit members of the department of corrections
While the sponsor's record on firearm matters is nearly unassailable and he is one of the biggest fans of our rights, we still believe this bill is not right for gun owners.:
Since "Shall-Issue" was passed in 2000, there have been 14 special classes added to the list of "super-citizens", that is to say: peoples whose lives are valued more than everyone else by the law.
The law says these people have a greater need than yours to protect themselves and their loved ones. Every time one of these special exemptions is added, those in the legislature have always told us in the firearm community the same thing: by adding this exemption we are one step closer to eliminating cPFZs entirely as the PFZs will become less and less relevant.
At MOC we ask: how many times do we have to put up with this special treatment before we eliminate the cPFZs? How many more politically connected group have to be given favors?
Every time one of these groups get their exemption, that is one class of people who are no longer motivated to work with the rest of us to eliminate these PFZs. Think about it, if someone gets an exemption from the PFZs, what is their motive to make phone calls and lobby their representatives?
The groups that are pushing for special exemptions for their members have been historically groups whose leadership who have opposed the elimination of cPFZs, such as: Sheriffs and prosecutors — yet here they are asking favors for themselves!
AN IMMEDIATE NEED FOR ACTION!
HB 4159 is being heard in the House Judiciary Committee tomorrow at noon! Please call as many of the members of the Judiciary as you can and let them know: no more special favors for special classes!
House Judiciary Committee Members:
Representative Klint Kesto (R-39), Chairman
(517) 373-1799
[email protected]

Representative Peter Lucido (R-36), Majority Vice Chairman
(517) 373-0843
[email protected]

Representative Jeff Irwin (D-53), Minority Vice Chairman
(517) 373-2577
[email protected]

Representative Kurt Heise (R-20)
(517) 373-3816
[email protected]

Representative Joel Johnson (R-97)
(517) 373-8962
[email protected]

Representative Martin Howrylak (R-41)
(517) 373-1783
[email protected]

Representative Triston Cole (R-105)
(517) 373-0829
[email protected]

Representative Jim Runestad (R-44)
(517) 373-2616
jimrunes[email protected]

Representative Rose Mary Robinson (D-4)
(517) 373-1008
[email protected]

Representative Stephanie Chang (D-6)
(517) 373-0823
[email protected]

Representative Vanessa Guerra (D-95)
(517) 373-0152
[email protected]
You can call now, after hours and leave a voicemail, or better yet call Tuesday before noon and speak to a live person!
We understand if you cannot call everyone. If you an't call everyone please be sure to focus on the Republicans on the committee, especially Chairmen Kesto.
If you don't know what to say, here is an idea of what you can say:
Hi, I'm a gun owner and I am deeply concerned about HB 4159. HB 4159 creates another class of super-citizens whose lives are treated more importantly than the rest of us. The very idea behind HB 4159 offends me. What's more, HB 4159 puts us no closer to eliminating Pistol Free zones for everyone, which is what I would like to see happen. Please ask Representative ______ to oppose HB 4159 when it is considered in the Judiciary committee on Tuesday at noon.
That's all, and thank you for your support as we continue the battle for your rights.
Phillip Hofmeister
President
Michigan Open Carry, Inc.
[email protected]
PS. Tomorrow the committee is also considering action on these bills:
HB 4076 (MOC Supports)
HB 4151, HB 4152, HB 4153, HB 4154, HB 4155, HB 41556 (MOC Supports)
HB 4160, HB 4161 (Brandishing Bills, MOC Supports)
SB 34, SB 35 (MOC is Neutral)
About Michigan Open Carry
Michigan Open Carry, Inc is a Not-For-Profit organization that depends on our dues paying members to continue our operation.  We are an all-volunteer organization.  As such, no one is paid a salary and very few of the personal expenses of our officers are reimbursed.  Won't you consider joining us or renewing as a dues paying member today?  If you need technical help with the process, please email [email protected]