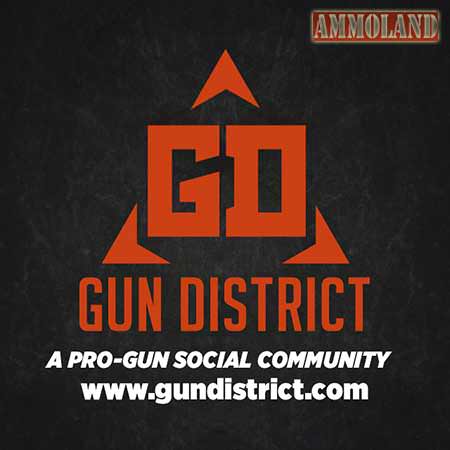 Rochester, NY -(Ammoland.com)- Keeping a finger on the pulse of new media, LaserMax recently became the first manufacturer of laser sights and illumination tools to publish its page on Gun District, an exciting new social media community established for firearms and outdoor enthusiasts.
The brainchild of Paul Glasco, president of Legally Armed America, Gun District was formed in response to the growing discriminatory policies and practices of mainstream social media outlets that oppose the right to keep and bear arms.
"Until now, responsible gun owners lacked a social media outlet that was sympathetic to our vantage point," said Celia Grimes, Director of Marketing for LaserMax. "Promoting safe and responsible gun ownership is a point of pride for LaserMax and we were delighted to get in at the ground level with such a forward-thinking and gun friendly community. This is an unprecedented time of growth for social media and LaserMax will continue to make every effort possible to support Gun District in defense of second Amendment rights."
Complete information on LaserMax products is available at www.lasermax.com or by phone at (800) 527-3703. For the latest LaserMax news, follow LaserMax on Instagram, Twitter, Facebook, Gun District, and YouTube.
About LaserMax
Now in its 26th year, LaserMax is a leading innovator of premium laser systems with a growing portfolio of significant patents. Specializing in the design and manufacture of rugged and innovative firearm sighting solutions for military, law enforcement and commercial markets worldwide, the company also delivers premium laser products and optical systems for the semiconductor, aerospace, biomedical and telecommunications industries. LaserMax is an ISO 9001:2008 certified and WOSB 8(m) certified Women-Owned Small Business and was recently recognized as one of the fastest growing companies in the U.S. by Inc. 500 | 5000.
For more information, please visit www.LaserMax.com.