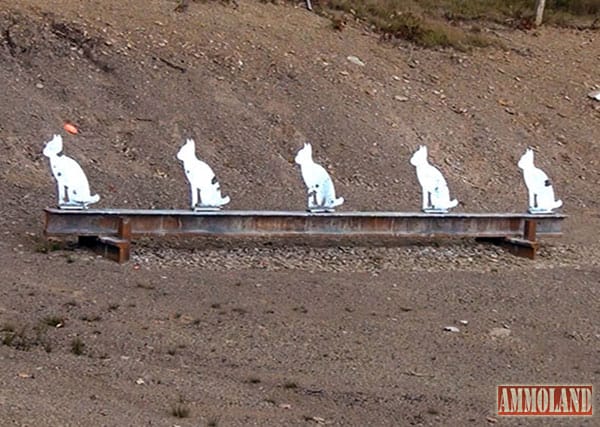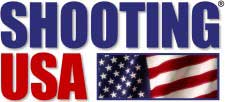 Nashville, TN -(Ammoland.com)- We're at the largest silhouette range east of the Mississippi River for a new silhouette match that's changing the game.
The targets in Varmint Bench Rest Silhouette are out as far as 1,000 yards! Plus, the Smith & Wesson Performance Center debuts new equipment to make new products. We've got the ready-to-race M&P Ported CORE, with testing by the S&W pro shooters. And, the 1876 Winchester is one of History's Guns.
Smith & Wesson Pro Jerry Miculek goes long range with one of the smallest semi-auto handguns available. It's off-hand shooting at 200 yards with a .380 Bodyguard. The result is hard to believe!
AIR TIMES BY TIME ZONE:
The Shooting USA Hour
Wednesday:
Eastern Time: 3:00PM, 9:00PM, 12:30 AM Thursday
Central Time: 2:00 PM, 8:00 PM, 11:30 PM
Mountain Time: 1:00 PM, 7:00 PM, 10:30 PM
Pacific Time: 12:00 Noon, 6:00 PM, 9:30 PM
Shooting USA is listed as a one-hour show in your cable menu.
Shooting USA's Impossible Shots:
Monday
Eastern Time: 4:30 PM
Central Time: 3:30 PM
Mountain Time: 2:30 PM
Pacific Time: 1:30 PM
Wednesday:
Eastern Time: 2:00 AM, 12:00 PM Midnight
Central Time: 1:00 AM, 11:00 PM
Mountain Time: 12:00 AM Tuesday, 10:00 PM
Pacific Time: 11:00 PM Tuesday, 9:00 PM
Saturday:
Eastern Time: 1:00 AM
Central Time: 12:00 Midnight Friday
Mountain Time: 11:00 PM Friday
Pacific Time: 10:00 PM Friday
USPSA Multi-Gun Nationals
John and the crew are headed to Las Vegas where more than 250 shooters from across the country will tackle the USPA Multi-Gun Nationals. Will Staff Sgt. Daniel Horner continue his winning streak this year? Stay tuned for our coverage in the coming weeks!
Follow the Action
Be sure to "Like" Shooting USA on Facebook for photos from the Nationals: www.facebook.com/JimScoutten.ShootingUSA.
About Shooting USA
Jim Scoutten, America's Most Watched Firearms Reporter, has been on the beat for 14 years, reporting the stories of the Shooting Sports and the firearms Industry. The show produces a series of popular segments focusing on historical guns, the personalities in the sport and industry, insider reports from gun tests, and practical tips from shooting sports pros. The show appeals to shooting sports enthusiasts of all ages and skill levels by providing practical tips on safely handling, modifying and repairing their favorite guns.
For more information, please visit www.ShootingUSA.com.