By John Farnam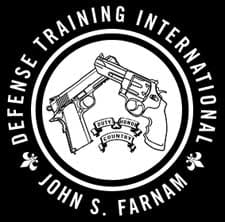 Ft Collins, CO –-(Ammoland.com)- With the continuing threats by ISIS and online ISIS sympathizers, being directed at U.S. police. I have a short list of immediate steps that can be made by police departments to protect officers and operation security.
With the officer safety situation deteriorating as fast as it is, stop obsessing about "transparency."
1 Dump individual email addresses on your web page.
2 Dump names and photos of smiling officers.
3 Dump descriptions of, and data on, divisions/precincts.
4 Dump personnel biographies.
5 Dump Facebook.
6 Dump Twitter.
7 Dump Reddit.
8 Dump Skype.
9 Dump photos/descriptions of equipment, missions, schedules, uniforms, weaponry.
We are in a shooting war, not a public relations or web-presence competition.
Those days are over!
"Mortal danger is an effective antidote for fixed ideas." ~ Erwin Rommel
/John
About John Farnam & Defense Training International, Inc
As a defensive weapons and tactics instructor John Farnam will urge you, based on your own beliefs, to make up your mind in advance as to what you would do when faced with an imminent and unlawful lethal threat. You should, of course, also decide what preparations you should make in advance, if any. Defense Training International wants to make sure that their students fully understand the physical, legal, psychological, and societal consequences of their actions or inactions.
It is our duty to make you aware of certain unpleasant physical realities intrinsic to the Planet Earth. Mr Farnam is happy to be your counselor and advisor. Visit: www.defense-training.com