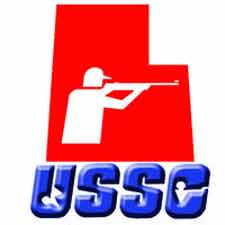 Utah – -(Ammoland.com)- At the April 15th USSC membership meeting Brent McNee was elected to the USSC Board of Directors by the membership. He replaces Scott Engen who declined to serve another term.
The USSC would like to thank Scott Engen for his service on the Board and for his work in protecting gun rights in general. Scott was instrumental in getting concealed carry passed in 1995. Although Scott will no longer be serving on the Board he plans to stay active in the gun rights fight.
Brent retired from the United States Air Force in 2009. He was a competitive shooter in the service for seventeen years and has some significant accomplishments at the National Matches at Camp Perry and Inter-service Championships at Fort Benning. He has also helped run and organize many national and local shooting events.
Brent has been a firearm instructor for over forty years and now teaches at a local gun store. He has been a Life Member of the National Rifle Association since 1984. Brent is on the board of directors of the Utah Precision Marksmanship Society (U of U collegiate shooting activities and Bullseye pistol shooting). He is an avid Sporting Clay, Skeet and Five Stand participant in local activities. He is also an avid tournament fisherman and currently serves on committees for the Utah DWR.
Brent is interested in helping people get involved in shooting sports by becoming involved with the many organizations throughout the state and country.
About Utah Shooting Sports Council:
The Utah Shooting Sports Council represents the citizens of Utah who safely and legally own and use firearms, exercising rights guaranteed under both the United States and Utah constitutions. Visit: https://utahshootingsportscouncil.org/