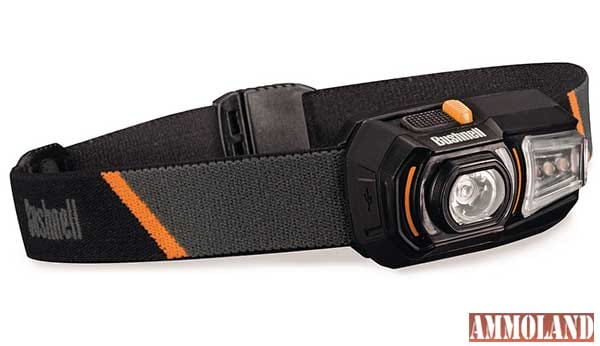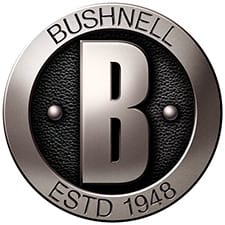 Overland Park, KS -(Ammoland.com)- Bushnell, an industry-leader in outdoor product innovation, has introduced a comprehensive new rechargeable lighting line that provides best-in-class light output combined with legendary optical technology to deliver brighter light and better sight.
The new Rubicon rechargeable line includes two flashlights, a micro lantern and a headlamp. Built on an ethos that performance is everything, Bushnell Outdoors outfitted each Rubicon product with high-quality, energy-efficient Cree LEDs for maximum brightness and extended battery life. By pairing the expansive optics expertise from Bushnell with premium LEDs, Rubicon products produce collimated light beams to deliver a brighter, clearer and more comfortable lighting experience.
The new line of rechargeable Rubicon lights features a pair of 250 and 500 lumen flashlights, a 125 lumen headlamp and a 200 lumen micro lantern. Both the 250 and 500 lumen flashlights can be recharged with the included USB cable, and have charging indicator and battery status notification lights. The 500 lumen model also is equipped with optional auto-dimming, which decreases the intensity of the light when looking at maps or other items up close to reduce glare.
The 125 lumen headlamp features five different lighting modes, tilt adjustment, USB charging cable, charging indicator and battery status notification. The headlamp is lightweight at only three ounces, with a headband that is easily adjustable for fit and comfort.
The new 200 lumen Micro Lantern has four power options: high, medium, low and red halo to reduce night vision loss. It is rechargeable via a micro USB (cable included) and has an underside hanger for use as an overhead light in tents, campsites or tree stands.
The MSRP for the 250 and 500 lumen flashlights is $59.99 and $89.99, respectively. The headlamp and Micro Lantern will both have a MSRP at $49.99.
About Bushnell
Bushnell is a brand of Vista Outdoor Inc., an outdoor sports and recreation company. Bushnell has been the industry leader in high-performance sports optics for more than 65 years. Our guiding principle is to provide the highest quality, most reliable and affordable sports optics products on the market. And, our commitment to outstanding customer service and strong retailer partnerships is unmatched.
For more information on Bushnell, go to www.bushnell.com.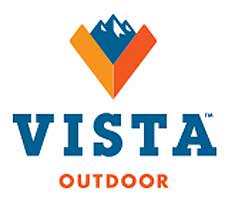 About Vista Outdoor Inc.
Vista Outdoor is a leading global designer, manufacturer and marketer in the growing outdoor sports and recreation markets. The company operates in two segments, Shooting Sports and Outdoor Products, and has more than 30 well-recognized brands that provide consumers with a range of performance-driven, high-quality and innovative products in the ammunition, firearms and outdoor accessories categories. Vista Outdoor products are sold at leading retailers and distributors across North America and worldwide. Vista Outdoor is headquartered in Utah and has manufacturing operations and facilities in 10 U.S. States, Puerto Rico, Mexico and Canada along with international sales and sourcing operations in Canada, Europe, Australia, New Zealand and Asia.
For news and information visit www.VistaOutdoor.com or follow us on Twitter @VistaOutdoorInc and Facebook at www.facebook.com/vistaoutdoor.