FERNANDINA BEACH, FL. – -(Ammoland.com)- Today's airguns are more powerful, more reliable and more accurate than the lever-action toys common to many of our childhoods.
They are used in everything from precision shooting competitions and weekend plinking sessions to hunting small and even large game, with the majority of modern air rifles most similarly matching the close-range shooting performance of another target-time favorite-the .22-caliber rimfire rifle.
But have limited supplies of .22 ammunition in recent years caused more sportsmen to make the switch to shooting airguns? Pellets are readily available and markedly cheaper, air rifles and air handguns can be safely fired in a backyard, and with the improvements in technology, it would seem to be a natural switch from .22 to airgun.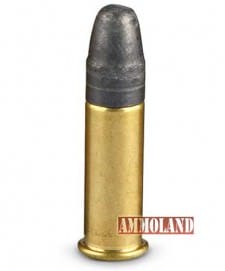 Of more than 4,500 shooters surveyed on ShooterSurvey.com, 40 percent reported shooting an air rifle in the past 12 months. In that same time span, 33 percent of those same sportsmen would have purchased more ammo had it been available and 17 percent said they were not able to buy all of the .22 ammo they wanted. So did those shooters stymied by the shortage opt to shoot air rifles more as a substitute for their rimfire rifles?
Interestingly, a sizable 75 percent of them said the limitation had zero impact on how much they shot air rifles.
They would've shot air rifles the same amount. Eighteen percent, however, reported they would've shot air rifles less had they been able to buy more .22 ammo, while only 5 percent were moved to join the air rifle ranks noting they probably wouldn't have shot air rifles at all had they been able to purchase all of the rimfire loads they wanted.
"It would appear the recent shortage of .22-caliber ammunition has some impact on increased air rifle use, but maybe not as much as some people would expect. Airguns, it seems, are popular among a portion of today's shooters on their own merits," says Rob Southwick, president of Southwick Associates, which designs and conducts the surveys at HunterSurvey.com, ShooterSurvey.com and AnglerSurvey.com. "
To help continually improve, protect and advance hunting, shooting and other outdoor recreation, all sportsmen and sportswomen are encouraged to participate in the bi-monthly surveys at HunterSurvey.com, ShooterSurvey.com and/or AnglerSurvey.com. Every other month, participants who complete the surveys are entered into a drawing for one of five $100 gift certificates to the sporting goods retailer of their choice.
What do you think? Did the shortage of .22 ammo, have you shooting you airguns more? Leave your answer in the comments below.
About AnglerSurvey.com, HunterSurvey.com & ShooterSurvey.com:
Launched in 2006, AnglerSurvey.com, HunterSurvey.com and ShooterSurvey.com help the outdoor equipment industry, government fisheries and wildlife officials and conservation organizations track consumer activities and expenditure trends. Survey results are scientifically analyzed to reflect the attitudes and habits of anglers and hunters across the United States.
Follow them on Facebook at http://facebook.com/huntersurvey and http://facebook.com/anglersurvey or on Twitter at https://twitter.com/#!/AnglerSurvey and https://twitter.com/#!/HunterSurvey.
About Southwick Associates:
Southwick Associates is a market research and economics firm specializing in the hunting, shooting, sportfishing, and outdoor recreation markets. Celebrating 25 years in 2015, Southwick Associates has a distinguished reputation for delivering comprehensive insights and statistics to support strategic decision making across the entire outdoor industry. Aside from custom market and economic data, Southwick provides custom and syndicated research including customer-driven new product development, outdoor media consumption insights, and equipment purchase tracking studies. Visit www.Southwickassociates.com for more information.