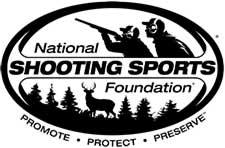 NEWTOWN, Conn –-(Ammoland.com)- National Shooting Sports Foundation is standing in strong opposition to a proposal from Seattle City Council President Tim Burgess to begin taxing the sale of every firearm and round of ammunition made in the city in order to fund "gun violence prevention programs."
As National Shooting Sports Foundation Senior Vice President and General Counsel Larry Keane told Guns.com, "The National Shooting Sports Foundation will vigorously oppose this misguided attempt to blame the lawful and regulated commerce in firearms and ammunition products for the violent acts of criminal. The proposed tax is nothing but a poll tax on the exercise of a fundamental civil liberty protected by the Second Amendment."
The tax would be assessed at $25 on each firearm and 5 cents on each round of ammunition. This would be on top of combined state and local retail taxes that near 9.6 percent already.
The Seattle City Council is expected to take up this so-called "Gun Violence Tax" ordinance next Wednesday, July 15 2015. It will have no effect on decreasing gun violence. It is designed to place a huge burden on legitimate firearms retailers and law-abiding gun owners. Additionally, the proposed ordinance is a gross violation of Washington's firearms preemption statute.
The City Council is not stopping with the guns and ammo tax – members are also considering an ordinance that has the potential of turning victims of thefts into inadvertent criminals. Once again proposed by Council President Burgess, the "Stolen Firearms" ordinance would require law-abiding gun owners to report a firearm lost or stolen within 24 hours or be subject to a $500 fine.
Please contact the Seattle City Council today and urge them to oppose these misguided proposals. Emails can be sent to [email protected].
National Shooting Sports Foundation will keep you posted on all developments. For a good perspective, listen to Seattle radio personality Dave Boze's commentary.
About NSSFThe National Shooting Sports Foundation is the trade association for the firearms industry. Its mission is to promote, protect and preserve hunting and the shooting sports. Formed in 1961, NSSF has a membership of more than 6,000 manufacturers, distributors, firearms retailers, shooting ranges, sportsmen's organizations and publishers. For more information, log on to www.nssf.org.