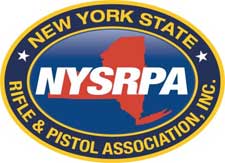 New York –-(Ammoland.com)- The New York State Rifle & Pistol Association would like to comment on Rochester City Council President Loretta Scott's promotion of a so-called "gun buyback" program.
On October 13th 2015 the Observer ran a story titled, "NYPD Deputy Commissioner: Gun Buybacks Don't Work for NYC" which quoted NYPD Deputy Commissioner for Collaborative Policing Susan Herman telling a crowd of antigun advocates an an event at Hunter College that such turn-in programs have "minimal impact."
The Observer further noted that New York City Public Advocate Letitia James was quick to back up Ms. Herman's assertions stating, "I've been involved in gun buybacks for ten years. Most of the guns that we've been able to recover are guns that are owned by grandmothers and great-grandmothers."
Knowing this New York State Rifle & Pistol Association is curious as to what Councilwoman Scott actually hopes to accomplish with this turn-in program?
"Nonsense such as this, along with Mayor Warren's support of the failed SAFE Act, are the reason the City has seen a dramatic spike in shootings this year,"NYSRPA President Tom King stated.

"Violent criminals do not take things like this seriously. Growing up in the area I know that Rochester residents deserve better from their elected officials than this."
About:
The New York State Rifle & Pistol Association is the state's largest and oldest firearms advocacy organization. Since 1871, our organization has been dedicated to the preservation of Second Amendment rights, firearm safety, education and training, and the shooting sports. Our membership consists of individuals and clubs throughout the state. We are a not-for-profit 501(c)4 organization and the official NRA-affiliated State Association in New York. Visit: www.nysrpa.org