Face nature on your own terms with just a knife and this book.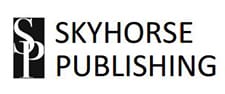 New York, NY -(AmmoLand.com)- Love the outdoors? Hope to get acquainted with Mother Nature?
The Bushcraft Bible: The Ultimate Guide to Wilderness Survival (Skyhorse Publishing; November 17, 2015; ISBN: 978-1-63450-367-9) is an essential tool for the naturalist in all of us who dreams of building a shelter, hunting and gathering for survival, and living a peaceful and environmentally conscious lifestyle.
From surviving in the depths of the jungle to thriving in the white-hot desert, this comprehensive reference will provide even the most experienced outdoorsman with essential survival skills.
The Bushcraft Bible contains information on:
Safe use of the axe and bush knife
Recommended and required tools
Chopping wood and felling a tree
Preparing for unexpected weather and other surprises
Wilderness first aid
James Henry's book is about thriving in the natural environment. Henry assists in teaching a multitude of skills such as firecraft, tracking, shelter building, foraging, and rope and twine making. The easy-to-follow text enables campers to create such lodgings as half-cave shelters, beaver mat huts, birch bark shacks, over-water camps, a Navajo hogan, and a pole house.
The Bushcraft Bible should be required reading for hikers, campers, hunters, foresters, backwoods adventurers, scouts, and youth groups—anyone with a passion for the outdoors.
We found the lowest price for The Bushcraft Bible: The Ultimate Guide to Wilderness Survival online at Amazon: http://tiny.cc/whug6x.
About the Author:
James Henry has been a survival expert for more than twenty years and has toured across the country giving seminars on how to survive off the grid. He currently lives in the Adirondack Mountains, where he hunts deer and fishes full-time.