Three Gun Resolutions Before the Lubbock City Council This Week!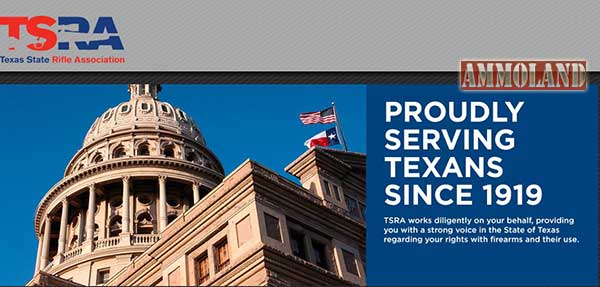 Austin, TX -(AmmoLand.com)- TSRA and NRA sent Lubbock-area members an alert this week urging them to contact the Lubbock City Council on three proposed changes.
The first resolution was sponsored by Mayor Glen Robertson. It was a positive expansion of self-defense rights for city employees, which would direct the City Manager to develop and enforce policies allowing any city employee with a valid CHL to carry concealed while on-duty or while operating a city vehicle.
The second and third resolutions were sponsored by City Council member, Latrelle Joy.
These proposed ordinances represented a move in the opposite direction.
Her agenda items would ban concealed as well as open carrying of handguns by licensees in rooms where open meetings of the City of Lubbock are held and require notice to be given through the posting of 30.06 and 30.07 signs.
Since 1997 state law, found in Penal Code 46.035 (i), has allowed governmental entities to post the PC 30.06 and soon PC 30.07 sign when such a meeting is being held. "Governmental meetings" are not automatically off-limits and only the meeting, not the building is included in statute.
This language is found in PC 46.035 does not include the word "premises". Nothing has changed to this section and, again, read the complete language to PC 46.035 including subsection (i).
The Texas Legislature allows licensees to carry their firearms in the Capitol and into committee hearings rooms. Licensees show their license to DPS officers and by-pass the metal detectors.
Remember our state license satisfies Federal law and substitutes for NICS.
Licensees have been allowed to carry in the Capitol since the early days of Concealed Carry. Legislators said they would not hold themselves above the Texans who sent them to Austin. When metal detectors were added, licensees were accommodated.
TSRA and NRA members responded and after hours of testimony Lubbock's City Council voted down Councilwoman Joy's proposals but Mayor Robertson's attempt to broaden personal protection for city employees failed also.
Thank your Mayor Robertson, we appreciate the attempt. Also, thank you to State Rep. Dustin Burrows (R-Lubbock) and State Rep. John Frullo (R-Lubbock) for your help. Texas gun owners in far North Texas are well represented.
One last comment regarding PC 46.035(i) this is also the section of law that continues to allow licensees to carry in church as they have been doing since 1997. Churches in Texas are treated as all other private property. The language in PC 46.035 is a bit confusing… but read the entire section, all the way down to (i) and you'll get it!
Licensees, Watch for and Listen for "effective notice"!
Thanks for sharing TSRA with friends and family by purchasing a gift membership for Christmas, Thank you for responding to the "call" when you're asked and protecting 2nd Amendment rights and thank you for your trust and friendship along the way.

Be careful out there, Merry Christmas, God Bless, and Keep the Faith
Alice Tripp
Legislative Director
Texas State Rifle Association
the NRA state affiliate
About the Texas State Rifle Association:
Headquartered in Austin, Texas, the Texas State Rifle Association is a non-profit organization dedicated to defending the rights of law-abiding Texans to own, enjoy and use firearms as guaranteed by the Constitutions of the State of Texas and the United States of America. TSRA represents Texas gun owners before the state legislature, and is the NRA state affiliate association.
For more information on membership or supporting the Texas State Rifle Association, call 512.615.4200 or visit www.tsra.com.