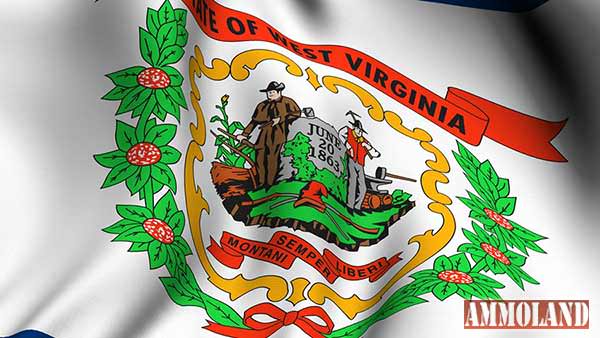 Charleston, WV -(AmmoLand.com)- As Washington, our Governor, Senator Manchin and others here in West Virginia scheme to craft new laws to restrict (and eventually eliminate) our inherent human right to self-defense, they apparently turns a blind eye to gun crime right here in our state.
Tannerman's Weapon Systems in Martinsburg did the right thing. As an obvious straw purchase was being attempted at their counter, they were already on the phone with law enforcement. They also called other FFLs in the area to warn of the attempt when the straw-purchaser got nervous and left.
Within minutes, another FFL called Travis Bishop, of Tannermans, to let him know the very same straw-purchaser had just attempted a purchase in another store.
Brazenly, this now multiple-felon straw purchaser (a lie on the form 4473 is a felony) actually returned to Tannermans with another buyer to try to purchase the exact same gun. Tannerman's stalled the purchaser while pleading with law enforcement, who eventually did show up.
They showed up, and charged the multi-felony-committing straw purchaser with possession of marijuana. They just as easily could have written them a ticket for that and sent them on their way to attempt more straw purchases.
In discussion with one federal agent, Travis reportedly heard, "I've never prosecuted one of those."
Meanwhile, Joe Manchin calls for more background checks. Why bother? Because if there's no chance of prosecution, there's no deterrent.
According to NH Senator Kelly Ayotte, in 2012, of 80,000 NICS denials, only 44 were prosecuted. And now we have evidence to support these appalling numbers right here in our home state.
What can we do about this? Not much in the immediate short term. We can remember this at the polls. We can remember this when Senator Manchin calls for more background checks that apparently don't mean a thing in West Virginia, or to the Federal government.
Local Martinsburg Media was planning on running a story on this, but canceled their interview with Travis at the last minute. Maybe it just doesn't fit the gun-control narrative. Remember. You must be your own media. Share and educate.
No more gun laws. How about we try this novel new idea of enforcing the laws we have.
Lobby Day
February 15, 2016. Come stand with us in defense of your rights!
I look forward to seeing you all in the Capitol in Charleston.
About West Virginia Citizens Defense League (WVCDL):
The West Virginia Citizens Defense League (WVCDL) is a nonpartisan, nonprofit, all-volunteer, grassroots organization of concerned West Virginians who support our individual right to keep and bear arms for defense of self, family, home and state, and for lawful hunting and recreational use, as protected by the state constitution and the Second Amendment of the United States Constitution.
For more information, visit: www.wvcdl.org.