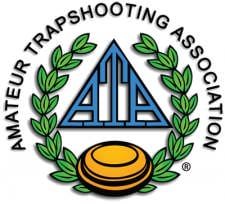 Sparta, IL -(AmmoLand.com)- Please join us on January 15, 2016 at 3:00 PM at the World Shooting & Recreational Complex (WSRC) Main Event Center for a public announcement regarding the status of the WSRC and the Amateur Trapshooting Association's (ATA) annual trapshooting championships, the Grand American.
Present at the press conference will be Illinois State Representative Jerry Costello II, Illinois State Senator David Luechtefeld, Representatives from Governor Bruce Rauner's Office, IDNR Representatives, ATA President Wayne Morris, ATA Office Staff, Randolph County Commissioners, Randolph County Economic Development Officials, & Municipal Officials.
As you may know, all types of target shooting were suspended at the Complex on September 30, 2015. The restaurant, event center, and year round vendors have remained open, but due to the Illinois budget issue, shooting was suspended.
The 2016 Grand American will be August 3-13. The suspension of all shooting events at the WSRC has put this event in jeopardy. In return, local businesses would be at a financial loss due to over 10,000 people attending the event in an alternate location. A 2013 study estimated that the annual economic impact of the Grand American alone was $10-$12 million to the area.
Adding in other events throughout the year would likely double this impact, so in the 9 years of the WSRC's existence, the estimated impact has totaled over $180 million.
The public is encouraged to attend.
About the Amateur Trapshooting Association(ATA):
The Amateur Trapshooting Association serves as the governing body for the sport of American style trapshooting. The ATA's mission is to promote and govern the sport throughout the world. As the faithful protector of trapshooting, the ATA not only governs the sport's rules and regulations, but also seeks ways to enhance the sport and stimulate participation. The ATA provides trophies, financial assistance and event management support to the state and provincial associations. The ATA has also been instrumental in developing programs to increase interest in the sport with its creation of National Trapshooting Day, Satellite Grand Americans, Achievement Recognition and other valuable programs.
For more information, visit: www.shootata.com.