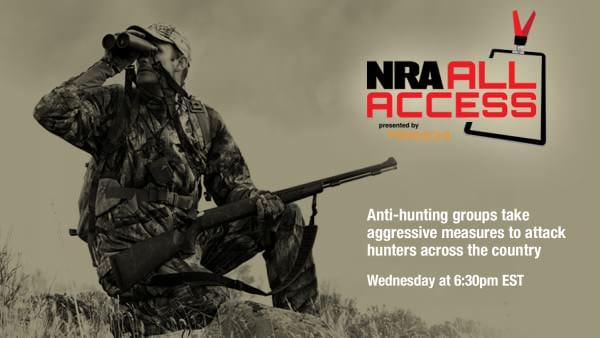 Fairfax, Va. — (Ammoland.com) Tonight on an all new NRA All Access meet decorated trick shooter Kirsten Joy Weiss to hear her story about getting into firearms and find out how she continues to challenge herself in new and creative ways.
Later this episode we meet with hunting policy experts and learn the full extent of the aggressive measures anti-hunting groups take to attack a lifestyle treasured by millions of Americans.
Catch all new episodes of NRA All Access Presented by Franchi Wednesdays at 6:30pm EST on Outdoor Channel.