Top Five Hunting Scopes review.
By L.P. Brezny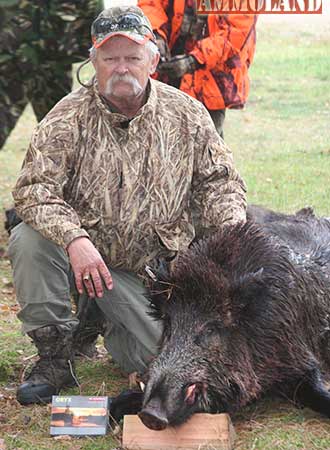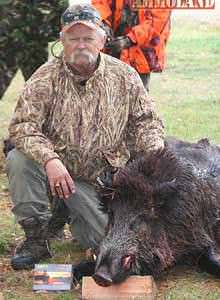 United States -(AmmoLand.com)- At one point in time there were few choices in rifle optics regarding both hunting or varmints. Back in the day you had a tip off 22LR4X tube system, or a fix 4X through a variable 3X9 hunting model glass sight.
Today that is not the case at all, and a point of fact is that the American hunter has never had it so good in terms of some very specific glass sighting systems being designed for general, specialized work down range.
With the advancement of ultra high end and quality optics, and also the general trend toward long range, varmint, and specialized target shooting, a new group of scopes has emerged that are very high in quality, and designed with the big game hunter in mind.
You could call the whole deal the "mid range" direction in rifle scope production.
The great news is that these Hunting Scopes are offered by some heavy hitters in rifle glass development, but with a price tag that won't send you to the poor house.
Leupold VX-3L Hunting Scopes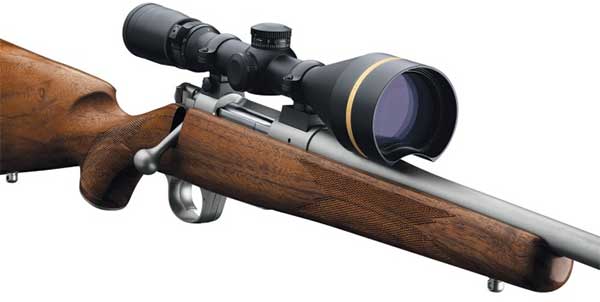 As an opening suggestion in better grade optics that sells for under a grand I will turn to the Leupold VX-3L Hunting Scope, This scope in a 4.5X14 and the Boon & Crockett reticle is just about the perfect big game optic, and double well, when that extra push in range is required of a scope. Mounting the reversed ark design that allows the scope to be mounted closer to the line of bore, the scope not only retains a very wide field that is always a good thing to have in a big game optic, but it also keeps the sighting plain down on the receiver even with its massive objective bell housing.
I shoot this glass on my Ruger #1 in 7mm Magnum which gives me a 400 yard hair on kill net with out requiring any use of turret knob adjustments. The Leupold VX-3L Hunting Scope makes use of a closed cap turret, and this is a desirable feature when a rifle is being hauled around rough back country.
I have harvested elk to 430 yards with the Boon & Cricket reticle, and to my thinking by mounting this glass on a rifle/ cartridge that is a flat shooter like the 7MM Mag, or 300 Win Mag by example, you have covered the bases for that "hair on" shot via some outstanding big game glass sights.
Zeiss Conquest DL Hunting Scopes
As a second option on my list of five top hunting scopes for big game that are under a grand stands the Zeiss Conquest DL Hunting Scope in this 3X12 X50MM. Here you have an illuminated reticle, ultra refined German glass, and a side focus knob with the Z Plex reticle. In most cases what is in this optic, in terms of quality, is often found at a much higher price.
During the development of my three books on long range shooting the Zeiss scopes were mounted and applied to everything from 300 yard prairie rats, to 1000 yard badgers and coyotes.
About the only element that needs to be considered here is the fact that the scope makes use of open adjustable turret knobs. For some hunters that can be an issue.
Kahles Helica Hunting Scopes
The third choice in hunting scopes by this writer centers on the German made Kahles Helia C Hunting Scope in 2.5X10X50 MM. With a 4A reticle, first focal plane system, and a low light ( Twilight Factor ) of 7.8-22-4 this optic pulls light down to the last glimmer of daylight. I shoot two of these scopes with one being mounted on my Weatherby Back Country in 257 Weatherby Magnum, and the second on a CZ American custom shot built 300 Win Mag. With standard turret caps for a sealed zero setting both rifles shoot to 400 plus yards as flat as a laser beam, and I can pick deer out of shadows or almost dark deep woods conditions with ease.
Selling a bit over a grand, this is the budget offering by Kahles, but rest assured this is not bargain basement optical system at all.
Burris C4 Plus Hunting Scopes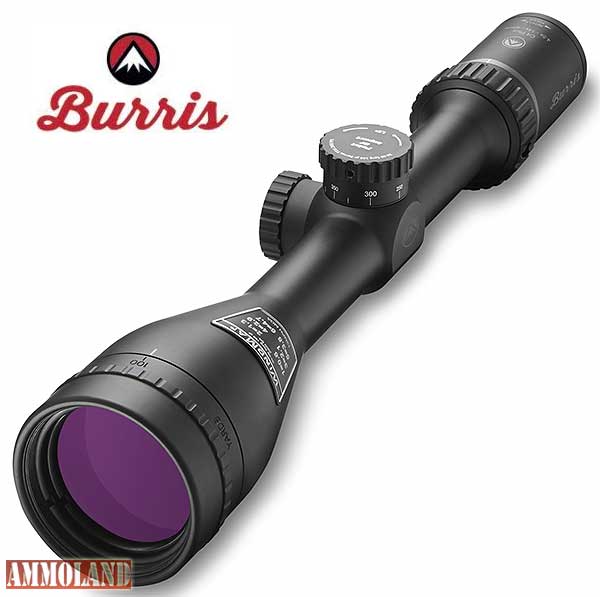 Number four on my list of quality $1000.00 dollar or a bit under glass centers around Burris scopes which are moving up in quality, and advanced design by leaps and bound of late. The Burris C4 Plus Hunting Scope 4/5X14X42 is an example of the Burris state of the art design standard. This hunting scope addresses cross wind shooting conditions with its unique C4 WIND MOA , wind doping system.
The elevation turret can be also custom made by Burris for a specific cartridge that you wanting to take into the field being a handloaded, or factory rolled option.
Currently I am testing this options as applied to the 6.5 Creedmoor and the 140 grain Hornady ELD-X bullet. This scope is one of the lower priced systems being reviewed here, but don't' sell the optic short at all. These is a whole lot of bang for the buck.
Bushnell Elite 4500 and 6500 Hunting Scopes
Our last scope offering on my list of go to big game optics comes from Bushnell optics. Known for generations as the budget minded optic company, recently Bushnell has move into a better grade series of scopes labeled the Bushnell Elite 4500's and Bushnell Elite 6500's hunting scopes. After a full year of testing both at what amounts to an moa reticle in the 6500, or a standard system in the 4500, I can say for a fact that these are two very solid options for the hunter that wants to keep the cost under $1000, but still obtain a life time warranty based product.
Being I have an unwritten rule among manufactures that I don't write a single line unless I have had any given product in house for hands on real world testing, I can assure you that the scope options I have outline are all are above the line in terms of quality and performance standards.
I can say for a fact that there are no sick dogs in this hunting scope kennel.
About the Author L.P. Brezny:
With more than 50 years experience in the field and the testing lab, author L.P. Brezny is one of today's most recognized shotgun experts and authors. He is a contributor to dozens of firearms publications, such as Wildfowl, Shotgun Sports, and Varmint Hunters, and he is a regular columnist in the Gun Digest annual.