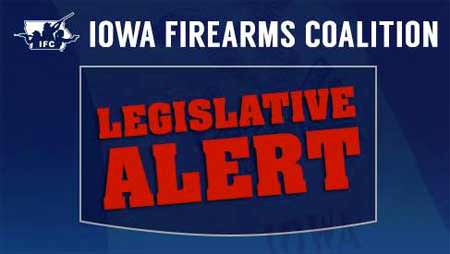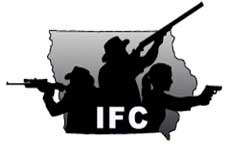 Clive, IA -(AmmoLand.com)- Forward progress continues in the Iowa Senate. Last week saw the both the Privacy Protection Act and the Hearing Protection Act get passed out of their Senate Judiciary subcommittees.
In fact the Hearing Protection Act was passed out of the Senate's Judiciary Committee on an 11-2 vote just one day after passing its subcommittee vote. The Youth Safety & Parental Rights Act, Emergency Powers Act and the ATV Carry Act are each awaiting subcommittee meetings and votes.
The next legislative funnel date is March 11th. In order to continue the 2016 legislative process these bills must be passed out of committee or else they're considered dead for the year. Right now the only pro-gun owner bill that's reached this important threshold is the Hearing Protection Act. Keep pushing folks!
Remember, the best way to encourage our lawmakers to vote for these bills is to do it face to face. The best way to get in front of them is to go to their legislative forums and other public meetings and speak up. Here's links to their various events:
Don't forget we have our pre-written Advocacy Campaign emails. They're free, they take less than 60 seconds. There's no easier way to do your part to help advance the Second Amendment.
As you're interacting with your senators don't lose sight of the fact that anti-gunners are desperate to paint us as hateful, racist, misogynists. That's why it's critical that we always take the high road, and deny them any opportunity to throw our cause under the bus.
Finally, don't forget to mark your calendars for June 10th-12th. We're partnering with Sure Shot Range, Jerry's Machine Guns, Tactical Creations and Pearson Guns for a machine gun shoot. The three day shoot will be held in Mount Auburn, Iowa (approximately halfway between Cedar Rapids and Waterloo).
The shoot is still months away, but make plans to attend today. These types of events don't happen often here in Iowa!
More updates to come. Thank you for ongoing support of the Iowa Firearms Coalition!
About Iowa Firearms Coalition:
Iowa Firearms Coalition is an entirely volunteer, grassroots, Second Amendment advocacy group. Responsible for bringing uniformity to Iowa's Permit to Carry process, IFC's members work to protect and enhance Second Amendment rights in Iowa. An affiliate of the National Rifle Association, the IFC actively seeks to foster and promote the shooting sports. Sign up for our email list for the latest on Second Amendment issues in Iowa.
You can support our work by becoming a member, or making a donation.