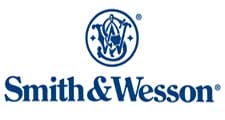 SPRINGFIELD, Mass. – -(Ammoland.com)- Team Smith & Wesson's Jerry Miculek won the Unlimited Division at this year's 3-Gun Nation Southeast Regional match, which took place on February 28 2016 at Universal Shooting Academy in Frostproof, Florida.
The annual, exciting event hosted a field of 149 of the best competitive shooters in America. The men, women and junior competitors faced an eight-stage course comprised of numerous challenging scenarios. In the process they demonstrated their skills with multiple firearms, competing with pistols, rifles and shotguns during the event.
Miculek, a world record holder and a senior member of Team Smith & Wesson, claimed the top spot in the Unlimited Division (490.80), topping the second place win by 10 seconds. During his competitive events, Miculek shot both the Smith & Wesson® Performance Center® M&P®9 Pro Series® C.O.R.E.™ (Competition Optics Ready Equipment) pistol and the M&P®15 rifle.
"This was the first 3-gun event of the new season and a lot of fun to shoot," said Miculek. "The Performance Center M&P9mm Pro Series pistol is a favorite of mine in competitions. It is very reliable, it's compact, and it lets the shooter put optics on the slide which really helps with quick target acquisition. The M&P®15 rifle is equally a competition favorite of mine, because it is 100-percent reliable and extremely accurate."
The Smith & Wesson Performance Center M&P9 Pro Series C.O.R.E. pistol model used by Miculek comes equipped with an adjustable trigger stop to reduce over travel, as well as a Performance Center sear for a more positive trigger reset and lighter trigger pull. Miculek's rifle of choice for the match was his M&P15 that comes standard with a forged upper and lower receiver constructed of 7075 T6 aluminum, forged integral trigger guard, chromed firing pin for extended life, M4 feed ramp for reliable feeding, and an Armonite® barrel finish for corrosion resistant durability.
Miculek's next competition is the Missouri 3-Gun Championship in Versailles, Missouri, March 19-20 2016.
About Smith & Wesson
Smith & Wesson Holding Corporation (NASDAQ Global Select: SWHC) is a U.S.-based leader in firearm manufacturing and design, delivering a broad portfolio of quality firearms, related products, and training to the global military, law enforcement, and consumer markets. The company's firearm division brands include Smith & Wesson®, M&P®, and Thompson/Center Arms™. As an industry-leading provider of shooting, reloading, gunsmithing and gun cleaning supplies, the company's accessories division produces innovative, top quality products under Battenfeld Technologies, Inc., including Caldwell® Shooting Supplies, Wheeler® Engineering, Tipton® Gun Cleaning Supplies, Frankford Arsenal® Reloading Tools, Lockdown® Vault Accessories, and Hooyman® Premium Tree Saws. Smith & Wesson facilities are located in Massachusetts, Maine, Connecticut, and Missouri. For more information on Smith & Wesson, call (800) 331-0852 or log on to www.smith-wesson.com. Pro Series® is used under license