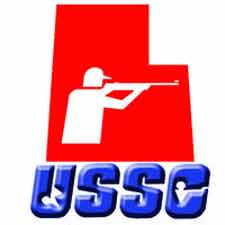 Salt Lake City, UT -(AmmoLand.com)- No anti-gun bills passed! Thanks to everyone who took the time to contact lawmakers. Your contacts made things happen.
Passed: H.B. 67 " Weapons on Public Transportation"
H.B. 67 Weapons on Public Transportation
This bill eliminates the blanket prohibition of carrying a firearm on a bus as long as the owner can legally carry the gun and has no criminal intent. This bill is not just a concealed carry issue. Currently it is illegal to carry a gun on a bus even if it is unloaded and encased. This means that those who rely on public transportation cannot use a bus to get to the shooting range or to bring a newly-purchased firearm back to their home. Once this bill goes into effect this will no longer be the case.
Passed: H.B. 298 "Lawful Commerce in Arms"
H.B. 298 "Lawful Commerce in Arms"
This bill mirrors federal legislation and prohibits frivolous lawsuits against gun and ammunition manufacturers and federal firearms licenses (FFL) when no negligence or criminal wrongdoing exists. This bill does not provide blanket immunity for manufacturers and FFLs. If a gun or ammunition is defective and blows up, the manufacturer can still be held liable for damages. This bill also protects non-profit trade associations.
What this bill does do is prevents manufacturers and FFLs from being held liable simply because someone uses a gun or ammunition manufactured or purchased from them to commit a crime.
This legislation is important as Hillary Clinton has stated that she will try and repeal the federal law if elected president. If that law is repealed, the gun ban movement plans to infringe upon your gun rights by bankrupting gun and ammunition manufacturers and sellers. They can do this with the deep pockets of billionaire and leading anti-gun activist Michael Bloomberg. They do not need to win these lawsuits to drive manufacturers and FFLs out of business, they can simply bankrupt them through costly litigation.
Passed: S.B. 43 "Firearm Safety and Violence Prevention in Public Schools"
S.B. 43 Firearm Safety and Violence Prevention in Public Schools
Creates a pilot program to provide instruction to certain public school students on firearms safety. This includes elements which are similar to the NRA's Eddie the Eagle Program which the USSC has always supported. Parents who want their kids to take this instruction will have to opt in.
Pro-gun bills that did not pass: Stalled: H.B. 472 "Gun Owners Privacy Protection Act"
H.B. 472 "Gun Owners Privacy Protection Act"
Federal law requires certain paperwork related to NFA transfers (transfers of items such as short-barreled rifles, suppressors, fully-automatic firearms, etc.) be provided to an individual's "chief law enforcement officer." This bill will require that the chief law enforcement officer receiving such paperwork destroy those records 30 days after receiving them. This will prevent any type of backdoor state registration of NFA items.
Representative Oda's bill is the first in the nation to deal with this issue and will be a template for other states to protect the privacy of gun owners. Passage of this legislation is important to you even if you do not own any NFA items. If this backdoor registration scheme is allowed to stand, the gun ban movement will seek out and implement other schemes that will impact you.
As this bill was in response to an executive order by President Obama and we did not know the details of that order until late in the planning process, this bill got a late start, and time ran out in the session before it could move. We will be working next year to get this legislation passed.
Killed: S.B. 97 "Concealed Firearm Amendments" – Commonsense Carry / Permit-less Carry
S.B. 97 Concealed Firearm Amendments
This is the Commonsense Carry Bill which changes Utah law to allow the carrying of concealed firearms without a permit while still retaining Utah's permit system for those desiring a permit. Also referred to as constitutional carry and Vermont carry.
Senate leadership refused to bring this bill to the floor for a vote due to pressure from Governor Herbert. This is the fourth year in a row that this bill has been defeated due to opposition from the Governor. Further adding salt to the wound, West Virginia became the eighth state with full-on Commonsense Carry when their legislature overrode Governor Tomblin's veto while the Utah Legislature did nothing.
We thank all of you who took the time to contact lawmakers concerning this bill. Even though the bill did not pass, Utah lawmakers heard your voice and will hopefully be more willing to consider this legislation next year.
Stalled: S.B. 90 "Falsification of Information in a Protective Order Proceeding"
S.B. 90 Falsification of Information in a Protective Order
This bill provides penalties for those knowingly falsifying material statements when seeking a protective order. As someone under a protective order loses their gun rights while under the order, this bill will provide recourse for people falsely accused of domestic violence who have no means to clear their name and record under the present process.
S.B. 90 passed in the Senate and died in the House.
About Utah Shooting Sports Council:
The Utah Shooting Sports Council represents the citizens of Utah who safely and legally own and use firearms, exercising rights guaranteed under both the United States and Utah constitutions.
For more information, visit: https://utahshootingsportscouncil.org.