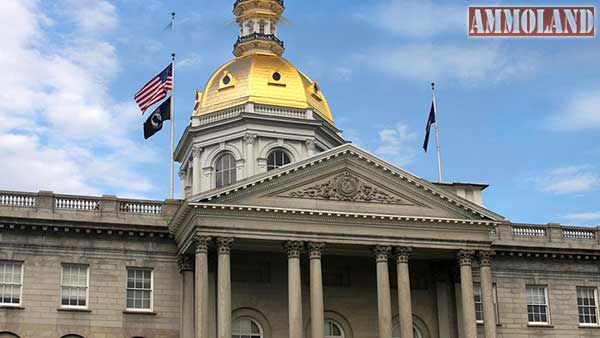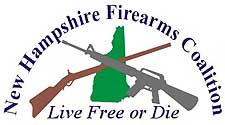 Milford, NH -(Ammoland.com)- As Scott told you a few weeks ago, even though there was some opposition, SB 336 passed the Senate and is now being considered by the New Hampshire House.
SB 336 is an important bill, it will make clear what we have known all along; those who are legally allowed to posses firearms, automatically qualify for a Pistol / Revolver licenses which allows concealed carry. Unfortunately, some judges don't agree. Therefore, Senator Sam Cataldo (R-6) introduced SB 336 to fix the problem.
SB 336 will be heard by the House Criminal Justice and Public Safety Committee on Tuesday, April 19 at 10 AM in Room 204 of the Legislative Office Building.
Please attend this important hearing.
When you arrive, you can either fill in a pink card and request to speak in support of the bill or sign your name on the blue form that you support the bill. But please make every effort to attend this important hearing to have your voice heard!
While your attendance is important, written communication with the committee members is also very important. Please call or email the members of the Criminal Justice and Public Safety Committee and tell them that you support SB 336. They need to hear from you.
If you click here you will see a roster of the members of the House Criminal Justice and Public Safety Committee, then click the names of the Representatives and send an individual personalized email.
PRE WRITTEN EMAIL:
Dear Representative,

Please vote SB 336 ought to pass. SB 336 is vitally important legislation that will protect the rights of law abiding New Hampshire firearms owners from judicial overreach. The time is long past to end the discriminatory practices related to NH RSA 159:6 and it's racist history. Anyone who may lawfully own a firearm should be able to carry a firearm concealed.

END THE MESSAGE with your name.
I realize that many of you work full time and are raising families and don't have the time to write and send individual emails. Clicking this link will send the same email to all members of the House Criminal Justice and Public Safety Committee. The email will open and all you need to do is add your name to the bottom.
Thanks for your support.
About New Hampshire Firearms Coalition:
The New Hampshire Firearms Coalition is New Hampshire's only No Compromise Gun Rights Organization. While many so-called "gun rights groups" work to curry favor with politicians and the media, NHFC is working aggressively to hold politicians accountable and to put a stop to gun control.
For more information, visit: www.nhfc-ontarget.org.