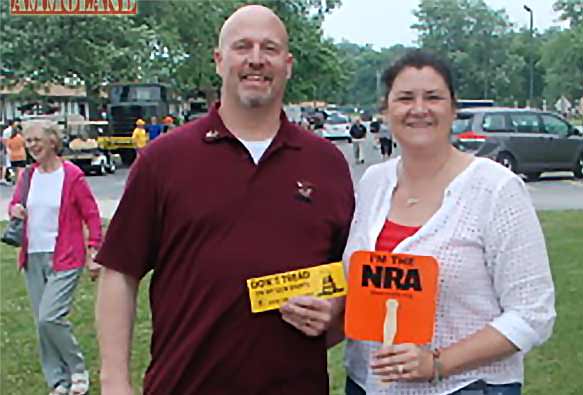 Ohio – -(Ammoland.com)- As you may know, Buckeye Firearms Association's own Sean Maloney is seeking re-election to the NRA Board of Directors.
The March issue of your NRA magazine contained a ballot. If you have already voted for Sean, thank you!
If you have not voted yet, it is vitally important that you complete and return your ballot RIGHT NOW. TODAY!
Sean has received word that his election is currently running "too close to call."
That means YOUR vote could make the difference for re-electing a man who will actively represent gun owners' interests on the board.
The best help you can give Sean right now is to use the "bullet vote" method – return your ballot with ONE and only ONE name marked – SEAN MALONEY.
Ballots must be received by May 1 2016, so your ballot needs to be in the mail in the next 48 hours to ensure it will be counted!
PLEASE, DO IT NOW!
About:
Buckeye Firearms Association is a grassroots political action committee dedicated to defending and advancing the right of Ohio citizens to own and use firearms for all legal activities. Visit: www.buckeyefirearms.org