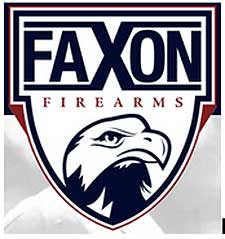 Cincinnati, OH -(AmmoLand.com)- Faxon Firearms, incessant innovators in the firearms industry, is pleased to announce the release and shipment to dealers of its GUNNER bolt carrier groups.
Keeping with the GUNNER tradition, the new bolt carrier groups minimize weight while maximizing utility. The stripped carrier with key weighs in at 6.4 ounces, maintaining forward assist serrations and full-auto compatibility for duty use and new "active" trigger systems.
MIL-SPEC or improved materials are used through the complete group. The bolt carrier is 8620, fully heat-treated. The GUNNER's bolt is constructed of 9310 tool steel, which is stronger than Carpenter 158 and the extractor is S7 tool steel. Both the bolt and extractor are heat-treated, shot peened, and coated. All components are QPQ Salt Bath Nitride finished for improved surface hardness, lubricity, corrosion resistance, and ease of cleaning.
"Faxon worked hard to create a bolt carrier group that could live up to the GUNNER name. The BCG is lightweight; keeping all the functionality needed for competition and high-speed rifle builds," said Nathanial Schueth, Director of Operations, Sales & Marketing. "Further, we were able to accomplish this while exceeding MIL-SPEC using improved materials and the QPQ Salt Bath Nitride finish."
The GUNNER bolt carrier groups, both stripped and complete series, are now shipping from Faxon Firearms and through its Dealer network. MSRP for the GUNNER complete bolt carrier group is $249. Stripped carriers with key installed have an MSRP of $199.
For the GUNNER's launch, Faxon is proud to partner with is Rainier Arms, offering the first limited run for $199.
Specifications:
Bolt:
9310 Tool Steel Construction (Stronger than C158)
Full MIL-SPEC Heat Treatment
Shot Peened to MIL-SPEC
Magnetic Particle Inspection (MPI)
Back of Lugs Chamfered for Reliability
Spring, Insert, & "Crane" O-Ring Installed
QPQ – Salt Bath Nitrided
Extractor:
S7 Tool Steel Construction
Fully Heat Treated
Shot Peened Per MIL-SPEC
QPQ – Salt Bath Nitrided
Carrier & Key:
Carrier: MIL-SPEC 8620 Steel Material
Key: 4140 Steel Material
Fully Heat Treated
Forward Assist Serrations
M16 (Full-Auto) Compatible
Grade 8 Fasteners
Fully & Properly Staked Key, Permatex Sealed
QPQ – Salt Bath Nitrided
Weight w/ Key (Not Bolt or any Pins): 6.4 Ounces
Cam Pin:
4140 Pre-Hardended Steel Material
QPQ – Salt Bath Nitrided
For more information about Faxon Firearms, visit www.faxonfirearms.com. For press inquiries, contact Monica Arnold at [email protected].
About Faxon Firearms:
Faxon Firearms is a leader in constant evolution in the firearms and MSR marketplace. Faxon focuses on US-made quality and innovation. From the ARAK platform, GUNNER & FLAME barrels, MuzzLok (crush-washer free) muzzle devices, and now the Streamline series, Faxon offers quality complete rifle systems and components. New dealers are welcome.
For more information, visit: www.faxonfirearms.com.