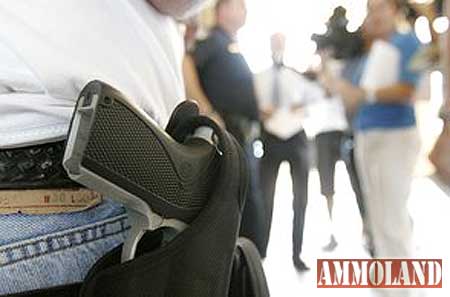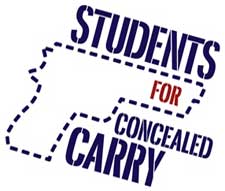 Austin, TX -(AmmoLand.com)- Here is a fun exercise for Texas professors nervous about the state's new campus carry law: You can estimate the number of times you'll be shot by LTC-holding students in the coming year, by taking the number of times you were assaulted by students during the previous year and dividing that number by 800.
This isn't a purely scientific analysis of the issue, but for those who care to play along, it does offer some insight into the level of risk posed by campus carry.
Professors, if you want the most accurate results, you should count only assaults that involved a deadly weapon (e.g., a laptop computer wielded like a club; a pair of scissors used as a shiv; basically, anything that had the potential to maim or kill); however, if you choose to include unarmed assaults, you won't see too much deviation in your results.
Statistically, only about 0.68% of Texans of typical college age (18-23) are licensed to carry a handgun, so we'll estimate that 0.75% of your students are license to carry (LTC) holders. Because statistics show that LTC holders commit aggravated assault with a deadly weapon at 1/6 (16.7%) the rate of the general population, we can estimate that 0.125% (0.0075 x 0.167) of last year's student-led assaults against you were committed by LTC holders.
This allows us to estimate that for every 800 (1 ÷ 0.00125) times you were assaulted by a student (with a deadly weapon) during the previous school year, you will be assaulted by one LTC-holding student in the coming year. There is no guarantee that the LTC-holding student will shoot you rather than throw yet another laptop at you, but this gives you a ballpark figure to work with.
So, professor, what number did you get?
Antonia Okafor, Southwest regional director for Students for Concealed Carry, commented, "Professors opposed to campus carry argue that they frequently deal with disgruntled or distressed students, yet these professors never mention how frequently they're assaulted by those students. Unless we're to believe that a student who'll use a gun in anger won't throw a punch in anger, university police logs must show assaults on professors to be a daily occurrence. Otherwise, this moral panic over campus carry is much ado about nothing."
About Students for Concealed Carry:
Students for Concealed Carry (SCC) is a national, non-partisan, grassroots organization comprising college students, faculty, staff, and concerned citizens who believe that holders of state-issued concealed handgun licenses should be allowed the same measure of personal protection on college campuses that current laws afford them virtually everywhere else. SCC is not affiliated with the NRA or any other organization. For more information on the debate over campus carry in Texas, visit WhyCampusCarry.com.
For more information on SCC, visit ConcealedCampus.org or Facebook.com/ConcealedCampus.