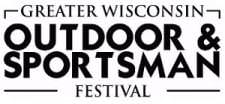 Oshkosh, WI -(AmmoLand.com)- The Greater Wisconsin Outdoor & Sportsman Festival is right around the corner!
Whether you are an avid outdoors person, or just looking to learn more so you can enjoy the outdoors opportunities Wisconsin has to offer, this event is a "must attend" on your summer agenda. It doesn't matter if you hunt, fish, hike, bike, camp, paddle, ATV or power boat, the Greater Wisconsin Outdoor & Sportsman Festival is sure to have something for everyone.
BRING YOUR BOW – BRING THE DOG!
In conjunction with this year's event, Dogs (and their owners) are invited to compete in the Wisconsin Retriever Challenge hosted by Behind the Blinds Labradors Kennel & Outfitters, and for those looking to test their skills with a bow, we are also teaming with the Outagamie Conservation Club to put on the Greater Wisconsin Archery Tournament which boasts the largest first place payout in state history ($1500 1st Place Prize in all 6 classes). A 3D Range for youth through adult will also be on hand all weekend! Kids can try out a bow on site and learn!
Pre – registration is must for the big archery tournament. Online registration is easy! Click on www.wioutdoorfest.com Limited to 400 participants.
New this year: Trap shoot range! Come on out and practice or test your skills all weekend. Open to ages 12 and up.
If your favorite outdoor activity is cooking on the grill, the Grillologists themselves, Mad Dog & Merrill, will be on hand all weekend giving grilling demonstrations and even shooting an episode of their popular cooking show Midwest Grillin'!
On the Woodbeaver/Clam Stage learn from the best in the business like Travis "T-Bone" Turner of the popular Bone Collectors TV show, Jeff Engel – turkey hunting expert! Hunting Dog expert Jeff Fuller of Cabela's Sporting Dog Adventures TV series, and Wisconsin's own Dan Small, host/producer of the public television show "Outdoor Wisconsin," "Outdoors Radio with Dan Small," and contributing editor, Wisconsin Outdoor News, just to name a few. The first 100 seminar attendees to Jeff Engel's programs receive a free Primo turkey call!
Plan now to attend the Greater Wisconsin Outdoor & Sportsman Festival, August 12th, 13th and 14th at the Sunnyview Expo Center in Oshkosh. You won't want to miss a minute!
Details online at www.wioutdoorfest.com.