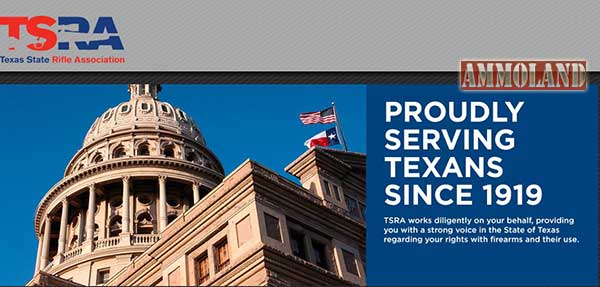 Austin, TX -(AmmoLand.com)- Department of Public Safety to allow each state's valid concealed carry permit holders to carry in the other state while traveling, provided they comply with all respective state laws.
However, Texas negotiators have repeatedly been told by Minnesota state officials that any reciprocity deal is off the table solely because Texas issues licenses to carry to military personnel and honorably discharged veterans between the ages of 18-21.
Apparently, men and women who have proudly served our country, passed a state and federal records check, completed a firearms training course and been issued a license to carry by the Texas Department of Public Safety are what's standing in the way of Minnesota permit holders being able to carry in Texas and vice-versa.
Minnesota requires another state's concealed carry statute to be "similar" to its law in order to qualify for reciprocity and the Gopher State requires applicants for a carry permit to be 21 or older. That is the similar, general operating rule for Texas' license to carry applicants – with the exception for the military.
As of May 31, 2016, Texas had 1,052,073 active licensees, of which only 280 (or just .03%) of those were members of the military or veterans who were under the age of 21. So according to Minnesota DPS and statewide officials, less than 300 military heroes are standing in the way of your ability to legally protect yourself while in Texas and Texans' right to self-defense when in Minnesota.
That is patently absurd!
Thanks for Voting! It's Your Freedom!
All PAC donations are reported to the Texas Ethics Commission and funds are used to elect or reelect pro-gun candidates. Donate TODAY!
Members, keep your contact information CURRENT! Let us know if you're moving or are not receiving your magazine. We need to know where you are! Thank you for renewing and upgrading your membership. Contact TSRA!
And as always,
Keep the faith.

Alice Tripp
Legislative Director
Texas State Rifle Association-PAC
About the Texas State Rifle Association:
Founded in 1919, the Texas State Rifle Association is the largest firearms and shooting sports organization in Texas with nearly 40,000 members. TSRA is also the largest, award-winning state affiliate of the National Rifle Association and is sanctioned by the Civilian Marksmanship Program. As a part of its public education efforts, the association produces a full-color bimonthly publication, TSRA Sportsman, which updates members on current news, hunter education programs, shooting sports competitions, and important issues effecting their Second Amendment rights. The TSRA also hosts an annual meeting every February that features exciting fund-raising auctions, informative speakers, exhibitors, and other events.
For membership or other information about the Texas State Rifle Association, visit www.TSRA.com or call 512.615.4200.