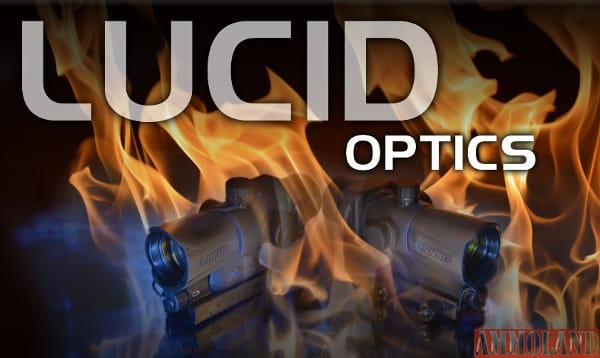 Wyoming –-(Ammoland.com)- LUCID Optics, manufacturer of the best value line of optics on the market, is honored to announce its support as a Match Alliance Sponsor of the NRA World Shooting Championship, to be held September 15-17 at the Peacemaker National Training Center in Glengary, West Virginia.
The NRA World Shooting Championship competition allows the top shooters in the world to compete in virtually every type of major firearms shooting sport including pistol, rifle, shotgun and combined firearm sports. At the end of the event, one competitor will be crowned as the undisputed "World Shooting Champion."
"This sponsorship was an easy thing for us; LUCID Optics is proud to be a part of the NRA World Shooting Championship as a sponsor of the event," says LUCID Optics CEO and founder Jason Wilson. "There are a lot of organizations doing good work on the education of Second Amendment protection fronts but NONE of them focus on the shooting sports industry quite like the NRA. The NRA stands on principal and makes sure that its efforts are both educational and inclusionary instead of private club and exclusionary. At LUCID Optics we firmly believe in the efforts that the NRA is accomplishing and will continue to support it in as many ways as possible. To have the opportunity to have the best of the best using our gear is just "icing in the cake" for us," Wilson reflects.
The NRA World Shooting Championship tests a shooter's skill set across twelve stages, covering disciplines from virtually every major shooting sport including pistol, rifle, shotgun, and multi gun. Open Professional, Stock Professional, and Amateur divisions will draw a crowd of the world's top shooters, casual competitors, and the next generation of competitive shooters.
The NRA World Shooting Championship offers $250,000 in cash and prizes. Each competitor has the opportunity to be crowned the World Shooting Champion and win a cash prize of $25,000. Competitors in the Stock Professional and Amateur divisions will also be eligible to win prizes from a dynamic, exciting prize table.
For more information or to register, visit https://wsc.nra.org.
About the National Rifle Association
Established in 1871, the National Rifle Association is America's oldest civil rights and sportsmen's group. Five million members strong, NRA continues its mission to uphold Second Amendment rights and is the leader in firearm education and training for law-abiding gun owners, law enforcement and the military. Visit http://nra.org.
For more information on LUCID Optics, visit them online at www.mylucidgear.com.