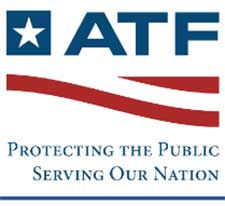 USA –-(Ammoland.com)- The fight to protect our communities is not just up to law enforcement. It's a partnership between communities and law enforcement.
We look to you who live in these communities we protect to provide us with information about gun violence.
In an effort to make your communities safer, ATF is launching a new way to collect your tips involving firearms or to provide leads to help us prevent violent crimes from happening.
Using your phone, tablet or computer, you will be able to tell us instantly and anonymously about crimes that may be happening in your communities that involve firearms, explosives, violent crime, or arson.
ATF values your privacy and is offering this service through reportit (link is external)®, a mobile app that allows you to remain anonymous. With reportit® concerned citizens can report suspicious or unusual activities in real time while having the assurance that your identity will remain anonymous and confidential. reportit® makes it easy to create and submit a tip, and attach a photo or video, with confidence that the information is forwarded to us real time. With the time and location of the incident, we can better respond and provide the necessary resources quickly and efficiently.  You will have the option to provide your personal information, but this will not be required to submit your tip. You can visit the reportit (link is external)® website for more infomation on their service.
Our desire is to have a significant impact in keeping your communities safe, without violating your privacy.
We need your help in our efforts to remove crime from your streets.
Question: How anonymous is it?
Answer: reportit® is not designed to track users of the system. If you choose to use the system to submit a tip, we are unable to track your device, track your location or track your identity in any other manner. ATF has chosen to use this system so that you can submit tips to us while respecting your need for privacy or anonymity.
For more questions and answers about your privacy and security, visit our webpage that will provide details on this external service.
About ATF
The Bureau of Alcohol, Tobacco, Firearms and Explosives is a highly specialized agency within the Department of Justice whose main goal is preventing, interrupting and removing violent crime from American communities. ATF investigates and prosecutes crimes involving arson, explosives, alcohol and tobacco diversion and the illegal possession, use and trade of firearms. The Denver Field Division works with local, state and federal law enforcement and public safety organizations to combat violent crime in Colorado, Wyoming, Montana and Utah. For more information about ATF, visit www.atf.gov.