These things don't set themselves up!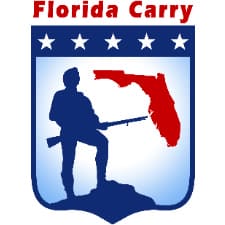 Lehigh Acres, FL -(AmmoLand.com)- Florida Carry is honored to serve as this year's state host for the Second Amendment Foundation and Citizens Committee for the Right to Keep and Bear Arms' 2016 Gun Rights Policy Conference in Tampa, September 23 – 25.
We need your help to make GRPC Tampa a success! Setup on Friday, Sept. 23rd at Noon.
From Noon until about 3:00 pm we need a team of volunteers to help lay out materials and do general set up. It's a good deal of lifting books and moving things about. This will be "good old fashioned work" so bring a change of clothes if you plan to attend the reception afterward.
We also are looking for some members to help staff the Florida Carry Table each day of the conference.
Please email [email protected] to let us know you can help!
We need YOU to pitch in and help make the GRPC a Success in Tampa!
Doubletree by Hilton Tampa Airport – Westshore

4500 West Cypress Street, Tampa, FL 33607
This is your once-a-year chance to network, get an insider look and plan pro-gun rights strategies for the coming year. Past GRPCs have outlined victory plans and made public the latest firearms trends. They allow you a first-hand chance to hear pro-2A movement leaders and make your voice heard. This year we'll take a look at critical issues such as: city gun bans, "smart" guns, concealed carry, open carry, federal legislation, legal actions, gun show regulation, and state & local activity. The full roster of GRPC 2016 speakers has not yet been published.
Past speakers include: Alan M. Gottlieb, Joseph P. Tartaro, Eugene Volokh, Wayne LaPierre, Michael Reagan, Larry Elder, Rep. Bob Barr, John Lott, Mark Walters, Sandy Froman, Rick Patterson, Gene Hoffman, Tim Schmidt, AWR Hawkins, Massad Ayoob, Sean Caranna, Eric Friday, Richard Nascak, Tom Gresham, Alan Gura, G. Gordon Liddy, Larry Pratt, Emily Miller, and many others.
Conference Schedule:
The final details are still being determined, but the conference times are:
Friday, September 23rd :

Evening reception only (7 pm – 9 pm)
Saturday, September 24th:

Conference all day (8 am – 6 pm) (Lunch Provided)
Evening reception (6:30 pm – 8:30 pm)
Sunday, September 25th:

Conference half day (8 am – 1 pm)
Special hotel rates for conference attendees
As a registered conference attendee, you're eligible for special discount rates at the hotel. You will receive an email shortly after registration with details.
Don't forget to register FREE for GRPC.
Florida Carry Board of Directors, General Counsel, prominent FL speakers at GRPC
Come by and say hello! Florida Carry will have a table at this year's GRPC, so if you've been waiting for that "special moment" to join, come do it in person!
Everyone gets a free gift from Florida Carry, while supplies last!
The founders and executive directors of Florida Carry, Sean Caranna and Richard Nascak will be in attendance, as well as our entire board of directors – Chris Wagoner, Jim Dykes, and Scott Whigham. Additionally, Florida Carry's top lawyer, Eric J. Friday will also be in attendance.
Although the full speakers list has yet to be finalized, Florida Carry's own Sean Caranna, Richard Nascak, and Eric Friday are on the agenda as well as prominent pro-Second Amendment rights leaders from FL law enforcement and the Florida legislature to share their unique perspectives on the current fight against gun control efforts right here in our state.
About Florida Carry, Inc.:
Florida Carry, Inc. is a non-profit, non-partisan, grassroots organization dedicated to advancing the fundamental rights of all Floridians to keep and bear arms for self-defense as guaranteed by the Second Amendment to the United States Constitution and Article I, Sections 2 and 8 of the Florida Constitution. Florida Carry stands to represent our supporters, members, and millions of defensive arms owners of Florida. We are not beholden to any national organization's agenda that may compromise that mission. Florida Carry works tirelessly toward striking down ill-conceived gun and weapons control laws that have been proven to provide safe havens to criminals and be deadly to law-abiding citizens.
For more information, please visit www.FloridaCarry.org.