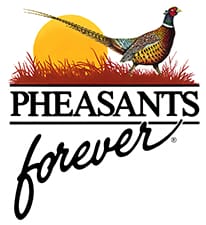 USA -(Ammoland.com)- 
Dear Bird Hunter,
Pheasant and quail hunters from across the country are enthusiastically waiting for the Kansas upland bird seasons this fall. Significant increases in the breeding pheasant population last spring, and excellent nesting conditions, will provide hunting prospects as good or better than last year.
Plus, surveys show that bobwhite quail hunting in some regions may be the best we've seen in decades. That's why I invite you to Kansas this season. Join us for some good old Kansas hospitality and outstanding upland game bird hunting.
Check out the reasons Kansas is a great upland game destination:
Lots of access: Kansas offers more than one million acres of walk-in access hunting. To help plan your hunts and strategize locations, we provide the 2016 Upland Bird Forecast and the Kansas Fall 2016 Walk-In Hunting Access Atlas.
Mixed bag opportunities: Some of Kansas' public hunting complexes include grass, milo, wooded draws and shelterbelts all in the same area. That's why Kansas offers the best opportunity in the country for a mixed bag of pheasant and quail.
Kansas offers more for hunters: Compared to some other popular hunting destinations, Kansas has longer seasons, cheaper hunting licenses, no sales tax on package hunts (which is great for corporate groups) and bigger bag limits.
Online license and permit purchases: Kansas' pheasant and quail seasons run Nov. 12 – Jan. 31. You can buy your Kansas hunting licenses and permits online.
Opening day of the pheasant and quail season is a grand tradition in Kansas, but there's plenty more hunting after the first weekend. With a little snow and cold weather, late-season hunts can be fantastic.
Birds hold tighter in heavy cover and opening day crowds are gone. You might make plans for two trips this year.
Come to Kansas for a great hunt!
Sincerely,
Robin Jennison
Kansas Secretary of Wildlife, Parks & Tourism
About Pheasants Forever:
Pheasants Forever, including its quail conservation division, Quail Forever, is the nation's largest nonprofit organization dedicated to upland habitat conservation. Pheasants Forever and Quail Forever have more than 149,000 members and 700 local chapters across the United States and Canada. Chapters are empowered to determine how 100 percent of their locally raised conservation funds are spent; the only national conservation organization that operates through this truly grassroots structure. Since creation in 1982, Pheasants Forever has spent $634 million on 502,000 habitat projects benefiting 14.1 million acres nationwide.
For more information, visit: www.pheasantsforever.org.