By John Crump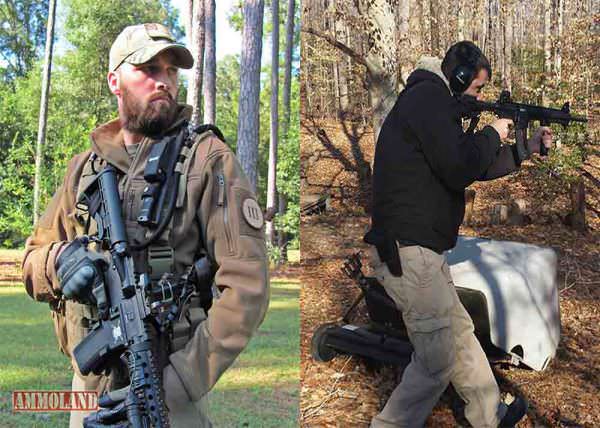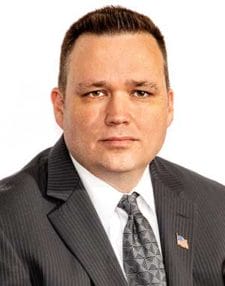 U.S.A. –-(Ammoland.com)- With the explosion of Patriot groups during the Obama administration comes with attacks from the left that these groups are part of the so called "Alt Right" which has been used to describe everyone from Milo Yiannopoulos, a very openly gay conservative, to the openly racist National Policy Institute.
In the past I have sat down with the leader of III% United Patriots and spoken with him at length and I couldn't find anything nefarious about them. Maybe they were the exception and other Patriots groups fell into the "alt right."
I decided to speak to another Patriot group and see what they do and what they think. I approached the leaders of The Three Percenters' Kaleb Hill and Dominic Chappell to see if they would be willing to talk to me about who they are and what they do.
More importantly by speaking with them I would now have interviewed to the two biggest 3% groups in the country.
This will allow me to see if the 3% movement as a whole is part of the left's definition of the alt right or not.
John Crump: Hello Kaleb. Hello Dom. Thank you for taking time out of your lives to speak with us.
Kaleb Hill: No problem
Dominic Chappell: It is our pleasure.
John Crump: Tell me a little about yourselves
Kaleb Hill: I am Kaleb Hill. I live in Mississippi, and I am an infantry combat veteran. I served 6 years in the Army National Guard as an 11 Bravo. While I was in I did one combat tour in Iraq from 2009 to 2010. I am also a certified firearms instructor in Mississippi. I teach the enhanced concealed carry class as well as a bunch of other fun courses such as main battle rifle courses and AR15 courses. I really have a love for our country and the Constitution. I really want to provide them a better future and watch them grow up in a free country.
I started a three percenters page and met Dom a year into it. It morphed into something more than just a Facebook page. On the Internet side we have forums and a webpage where you can find information on us. We have a good set of by-laws, train, and meet regularly.
Dominic Chappell: I work as a systems engineer doing datacenter operations. I have three girls and live in Fredericksburg, VA, which is the heart of the civil war area. Being a huge fan of history it is cool to live where I do. I am a veteran of the Marine Corp. I served from 2000 to 2005. I was stationed at Quantico. I was a crew chief for the executive flight detachment which is for the aircraft that moves the president. That helped me see what goes on behind the scenes with the movement of the President. I got to see what the secret service does and the cost behind it.
Around the time of Sandy Hook I was looking into getting my first AR and Sandy Hook ruined that deal for me. From there I started paying attention to things that were going on in the world. I hooked up with Kaleb and we started to talk about how to do more as three percenters. You can share a lot of good information on a Facebook page, but we knew we needed to become more.
John Crump: Why were The Percenters founded?
Kaleb Hill: I looked up patriots groups and really liked the ideas behind the 3%. I first I started The Three Percenters Mississippi page. I thought "I should take this national so I deleted the Mississippi part and made it our national page. This was in 2011.
We wanted to bring like-minded induvial patriots together to start to network together and start to train together. That was the original idea behind it. It started out as a Facebook page and then developed into more.
John Crump: The term "alt right" is getting thrown around a lot. Would The Three Percenters be considered part of the "alt right"?
Kaleb Hill: I actually had to look up the definition today since I kept seeing it and apparently the alt right sounds like a bunch of white supremacist groups to me.
That is definitely not us. We welcome all races and religions as long as they abide by the Constitution. We don't put up with racism. That is one reason we have a vetting process everyone has to go through.
We have leaders of other races in our group. Racism will be dealt with quickly with a boot.
John Crump: How many members do you currently have?
Dominic Chappell: We currently have 20,000 active members nationwide. We are rapidly expanding. We have members in every state.
Kaleb Hill: We are growing a rapid rate so it is hard to give an exact number, but Dom is right. We have around 20,000 people.
John Crump: What do you think the biggest challenge to the Patriot Movement?
Kaleb Hill: Differences in opinion. That's been the biggest threat to our organization. Our own selves.
Dominic Chappell: For me, I see a few major problems. First is a lack of professionalism among patriotic people. This is a major driving factor in disunity, which is the second problem. The third is a lack of understanding of the intent of liberty and freedom. Too many people want to pick and choose those when they are convenient and use them as weapons when they aren't.
John Crump: Where do you see the country going?
Dominic Chappell: I think the country has too many hidden powers at work. It's difficult to see where we will end up. But there's definitely a division that is being fueled and driven towards civil unrest. It will be interesting and concerning to see how those forces play out. As III percenters, we need to remain vigilant and stay focused on preserving liberty and the Constitution. Our necessity hasn't gone away or reduced because of the election. We are just as responsible now as with the previous administrations.
John Crump: How does one go about joining The Three Percenters?
Kaleb Hill: The first thing to do is go to our website and read about us. Then they would join our Facebook and the forums. From there we have a vetting process where we talk to them and ask a series of questions to make sure that we are a good for fit them and they are a good fit for us.
Dominic Chappell: Everyone gets vetted with those questions. We want to make sure everyone is a good fit. Sometimes they can be good people, but they just don't fit.
John Crump: Thank you Dom and Kaleb.
Dominic Chappell: Thank you.
Kaleb Hill: Thank you.
About John Crump
John is a NRA instructor and a constitutional activist. He is the former CEO of Veritas Firearms, LLC and is the co-host of The Patriot News Podcast which can be found at www.blogtalkradio.com/patriotnews. John has written extensively on the patriot movement including 3%'ers, Oath Keepers, and Militias. In addition to the Patriot movement, John has written about firearms, interviewed people of all walks of life, and The Constitution. John lives in Northern Virginia with his wife and sons and is currently working on a book on the history of the patriot movement and can be followed on Twitter at @crumpyss or at www.crumpy.com