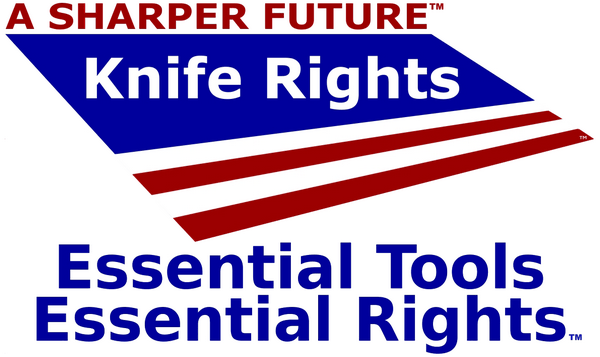 New York –-(Ammoland.com)- Waiting until the last possible moment, New York Governor Andrew Cuomo has vetoed Knife Rights' Gravity Knife and Switchblade Reform Bill, effectively giving the finger to New York's legislature that overwhelmingly passed the bill and the large coalition of organizations, many part of his own constituency, which supported the bill.
Despite the thousands who called and emailed the Governor to sign the bill, and thanks very much for those who did so, he sided with the disingenuous arguments made by New York City Mayor Bill de Blasio, NYPD Commissioner James O'Neill and District Attorney Cyrus Vance, Jr., virtually the only ones who opposed the bill.
In vetoing this bill he has potentially doomed thousands more to arrest and prosecution for carrying common pocket knives that won't get someone arrested virtually anywhere except in New York City.
Despite Cuomo's avowed commitment to criminal justice reform in New York, this veto clearly shows the lie to that claim.
Next year's session of the New York Legislature is almost upon us and we'll be back again working to fix the state's Gravity Knife law to prevent these arrests and prosecutions. This bill passed with such large majorities in both houses of the legislature that an override of a veto is theoretically possible.
Meanwhile, our five-year-old Federal civil rights lawsuit over the constitutionality of New York City's "wrist flick" test awaits a decision which could settle the issue for certain.
The fight for justice and freedom continues. Please consider clicking here to make a tax-deductible donation to the Knife Rights Foundation.
About Knife Rights:
Knife Rights (www.KnifeRights.org) is America's grassroots knife owners organization, forging a Sharper Future for all knife owners. Knife Rights is dedicated to providing knife owners an effective voice to influence public policy. In the past six years, Knife Rights has passed pro-knife legislation repealing knife bans in 15 states, stopped anti-knife legislation in 7 states and helped defeat ivory and mammoth ivory bans in 19 states. Knife Rights also leads a federal civil rights lawsuit against New York City and the New York District Attorney over their persecution of knife owners. Knife Rights is the Second Front in Defense of the Second Amendment.