By John Crump
John reviews the Rothco Concealed Carry Messenger Bag as a tool for everyday carry.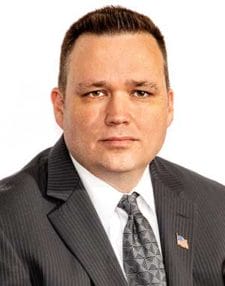 U.S.A. –-(Ammoland.com)- What happens when you need to carry a firearm but for whatever reason you can't carry it on your body and don't want a tactical looking bag?
That was my dilemma.
I have had concealed carry backpacks and other bags with hidden compartments but I needed something a little more business like.
I found a lot of options looking through Amazon, but all were north of $100. Then Amazon suggested the Rothco Concealed Carry Messenger Bag.
The first thing that stuck out to me was the price. It was under $30. This was well lower in price than it's nearest competitor on Amazon. I price seemed a little too good to be true, but at the same time too low to overlook. I decided to risk the $30 and placed my order.
The bag itself is made of thick cotton. The measurements are 15" x 11" x 6" which is the perfect size for a laptop. The bag has two front magnetic closure pockets. It is a great size for your cell phone or a small notebook. On the front of the pockets are MOLLE straps. These straps are more for looks since if you strap anything to it you would not be able to clip the main compartment closed.
Inside the bag it is separated into two compartments. One compartment is fully lined on both sides with velcro materials for the use of a velcro holster. This compartment can be accessed by a top zipper that is 13" long. On each side of the bag are 8" zippers that gives the user access to the compartment.
I really wish that Rothco would have included a holster for this compartment. I called Rothco and they will sell you the holster for the bag for $7. I had one from a gun show that already fit my Glock 19 so I just used that one.
I found it easy to draw my firearm using the top of the bag by simply unzipping the 13" zipper. Drawing my firearm from the side openings was a lot harder to the point where I don't think any amount of practice would make it safe to draw from. I think if the zippers were placed across the top on the back of the bag they would be more serviceable.
Also inside the concealed compartment is two elastic loops that holds two magazines. These were advertised as being one size fits all. I did not find this to be true. These were perfect for my extra Glock 19 Magazines, but seem to little loose for my extra Glock 43 Magazines. My Glock 43 magazines actually would fall out of the elastic loops.
The second compartment is great for a laptop or notebooks. This compartment is separated from the concealed carry compartment by a hard padded backing. Two velcro straps separates the compartments. I would have liked to seen a couple of inside pockets, but for the price I can not complain.
The shoulder strap is comfortable enough, but could have benefited from padding in the shoulder area of the strap. There is also a carry handle on the top of the bag. Since there is only two straps holding the flap down it isn't as useful as it could have been. The carry handle does have enough padding to be comfortable in the hand, but the bag still flops around when carried with the handle.
The quality of the cotton material is good for the price. It does not rip easily, and it looks good. The bag is available in earth brown or black. I would recommend this bag for someone who is looking to carry a gun off body and a laptop and doesn't want to spend a lot of money. It should last you at least a couple of years and for only $30 you can't go wrong.
Rothco Concealed Carry Messenger Bag Review Score
Quality 3.5/5
Look 3.5/5
Comfort 3/5
Value 4/5
About John Crump
John is a NRA instructor and a constitutional activist. He is the former CEO of Veritas Firearms, LLC and is the co-host of The Patriot News Podcast which can be found at www.blogtalkradio.com/patriotnews. John has written extensively on the patriot movement including 3%'ers, Oath Keepers, and Militias. In addition to the Patriot movement, John has written about firearms, interviewed people of all walks of life, and on the Constitution. John lives in Northern Virginia with his wife and sons and is currently working on a book on the history of the patriot movement and can be followed on Twitter at @crumpyss or at www.crumpy.com.