By Mark Walters
Editors Note: AmmoLand News welcomes Mark Walters to our growing list of the best and brightest gun rights commentators, who are watching out for your RKBA.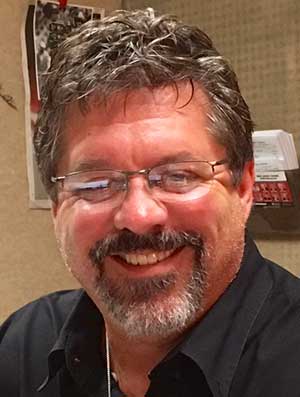 USA – -(Ammoland.com)- Mike Strickland. Do you recognize the name?
You should, but you'll get a pass if you don't. Like every other "major" story that isn't, the "mainstream" media is failing to cover this man's plight.
There's an old saying, (it's old to me only because I've been saying it for years) but it goes like this, "you're only famous if someone knows who you are."
Makes sense, right? Something or someone needs attention on a broad scale to gain notoriety, and if left unattended, it ain't gonna happen. Poof, the nation remains ignorant to the deserved story because it doesn't fit a political agenda. Or does it?
Unfortunately, on our side of the fence over here as gun rights supporters, advocates, activists, writers, talk show hosts, podcasters, etc., we see this all too often.
A story of self-defense, so compelling that the nation needs to see and hear it, yet it is blatantly and intentionally neglected by the "dominant" and failing "mainstream" media.
Another saying I'll take credit for is this, "It isn't the stories they cover or how they cover them that make the media so biased against us, more importantly, it's the stories they don't cover that make them so dangerous." This is one of those stories.
Keep in mind that I'm aware that many of us here on these pages might very well know about Mike Strickland but understand that it isn't you I'm talking about. It's the hundreds of millions of American's who do NOT read these pages. Look, we're plugged in over here, I get that and so do you, so do the advertisers, and anyone else who cares to read the great information presented here at AmmoLand News, but let's be real for a moment, shall we?
There are hundreds of millions of Americans who never see this stuff, and have never heard of Mike Strickland and, well dammit, they should. Mike Strickland should be in every living room, computer screen, tablet, phone, internet site and evening cable and broadcast news program in America. But he won't be unless we do something about it.
In a nutshell for those of you may not be aware of Mike and his plight, here's the "crib notes" version. Mike is an independent journalist/videographer who was covering a progressive anarchist "demonstration" in Portland, Oregon when he became surrounded by a mob of radical, anarchists. You know the types, the one in masks that throw bottles and break things, otherwise known as peaceful Democrat "protestors" supported by the former president "What's His Face."
As the mob continued to surround and outflank him, they chanted "get him" and other nasty garbage. Mike did what any expert would teach any student to do; he retreated as best he could before being surrounded and overwhelmed by the ever growing mob. Realizing he was now nearly surrounded and in fear for his life, Mike drew his lawfully concealed firearm and used it to keep the crowd at bay. He never fired a shot, and in fact, his finger never touched the trigger.
Law enforcement finally arrived, and after some investigation, Mike was charged (wrongly in my opinion) with misdemeanor menacing. Here's some information from talk radio host, Victoria Taft:
"A witness in court testified there had been a conspiracy by anarchists to assault him and toss him out of the rally. Strickland was questioned and released the night of his attack and he was ordered to court on a misdemeanor count of menacing. When it was discovered who prosecutors had–the hated Laughing at Liberals guy–the 1 (sic) charge turned into 21 (sic) and the 1 (sic) misdemeanor turned into multiple felonies."
The leftist political machine in Portland had their guy and they weren't going to let go. When jury selection began, it was found that the jury pool was tainted as a few members of the pool had actually been part of the anarchist protest that day. Mike opted for a bench trial. As Victoria tells it:
"Strickland's bail blew up to $250,000. The charges included 10 counts of unlawful use of a weapon, 10 counts of menacing and one count of disorderly conduct.
Court watchers told me that after fewer than five minutes of reflection, on Friday, February 10, 2017, Judge Thomas Ryan announced his verdict: guilty on all 21 counts.
By now you may have read the various posts about this case. Maybe you've seen the video of the mob going after Strickland.
Here's what you don't know.
Ever since Strickland was formally charged, his own video of what happened that day has been under seal. It saw daylight only to be shown in court the day the judge convicted him. The judge said the attack by the mob should have NO bearing on Strickland's actions that day.
But there's more.
Strickland has been ordered not to do what he did for a living. He can't work.
He can't blog or write.
He can't go near any protest.
He can't video any protest.
The institutional left in Portland has silenced a contrary political voice. Moreover, the institutional left in Portland has done so to a journalist.
Mike Strickland now faces fifty years in an Oregon penitentiary for drawing his lawfully concealed weapons to defend himself from an advancing mob of progressive, anarchist, Obama/Clinton Democrats while trying to retreat to safety.
Think this can't happen to you because Trump got elected? Think again. Now we need to act like winners and part of winning is letting the other side know that this ain't over until we say it's over. You can help by visiting www.oregonfirearms.org to donate and help this man.
Remember, he could have been you.
About Mark Walters
Mark Walters is the host of two nationally syndicated radio broadcasts, Armed American Radio and Armed American Radio's Daily Defense with Mark Walters. He is the Second Amendment Foundations 2015 Gun Rights Defender of the Year award recipient and co-author of two books, Lessons from Armed America with Kathy Jackson (Whitefeather Press) and Lessons from UnArmed America with Rob Pincus (Whitefeather Press)