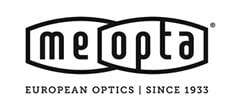 HAUPPAUGE, N.Y. -(Ammoland.com)- Meopta has won the OpticsPlanet Brilliance Award for best all-around binocular of 2016. Online retailer OpticsPlanet reviews more than 2,700 brands each year and chooses finalists in multiple categories to highlight their best products.
Their experts and customers then vote on the very best of each category. The Meopta MeoPro 8×42 HD won 'Expert Choice' for best-all around binocular and the right to bear the prestigious Brilliance Award seal.
"To be recognized as the manufacturer of the best all-around binocular of the year by OpticsPlanet is a tremendous honor," said Reinhard Seipp, general manager of Meopta USA. "Our goal is to make the best optics for the money on the market today, and we truly appreciate the enthusiast feedback we have received for our efforts."
Kate Hury, director of merchandising and supply chain management at OpticsPlanet stated, "Meopta is a fantastic partner to OpticsPlanet and supplier of quality optics. We are proud to have this brand as a part of our offering for customers who are shopping for outdoor and hunting gear."
The Meopta MeoPro 8×42 HD binocular is lightweight, extremely durable and offers a brilliant viewing experience. Fluoride HD objective lenses and MeoBright ion-assisted multi-coatings deliver incredible clarity, superior color fidelity and edge-to-edge sharpness while eliminating chromatic aberration in the most challenging viewing conditions.
This binocular's wide field of view makes scanning varied terrain seem effortless, and its impressive low-light performance makes it easier to see more detail in challenging light conditions.
The lightweight magnesium chassis is built to withstand the rugged conditions of the field and, like all Meopta binoculars, the MeoPro 8×42 HD is nitrogen purged and fully sealed for fog-proof, water-proof and shock-proof performance, year after year.
About Meopta:
The Meopta Group is a U.S. family-owned, multinational company with facilities in the United States and Europe. Founded in 1933 in Czechoslovakia (now the Czech Republic), Meopta is a leading manufacturing partner to many of the world's finest optical brands. Meopta conceives, develops and manufactures precision optical and electro/optical systems for semiconductor, medical, aerospace and military industries as well as for consumer markets.
For more information regarding Meopta, please visit their website.
About OpticsPlanet:
Founded in 2000, OpticsPlanet, Inc. is the leading online destination for technical and high-performance gear. OpticsPlanet, Inc. serves demanding enthusiasts and professionals who are passionate about their jobs, serious about their recreation and devoted to their service. Currently offering over 1,000,000 items from over 2,700 brands in over 500 specialty categories, OpticsPlanet, Inc.'s wide selection of outdoor sporting goods and military gear combined with great prices, in-house customer service and a knowledgeable team of specialists has helped it grow into one of the largest online retailers in the world.
In 2016, the company was recognized for the 10th straight year by Internet Retailer Magazine as one of the top 200 e-retailers in the United States. OpticsPlanet, Inc. has also been recognized by Inc. Magazine as one of the top 5,000 fastest growing companies in the country.
Other stores in OpticsPlanet, Inc.'s portfolio include OpticsPlanet.com, Dvor.com – the world's first members only store devoted to gear – EyewearPlanet.com, Tactical-Store.com and LabPlanet.com.