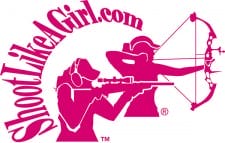 ATHENS, Ala. -(Ammoland.com)- Shoot Like A Girl will be in Wichita, Kan. March 21 -22 to continue their training of Cabela's archery and gun counter employees on how to best support women in their purchases o make Cabela's the premier retail destination for female shooting-sport enthusiasts.
The Shoot Like A Girl instructors and staff provide training to Cabela's employees on the specific needs and shopping habits of female shooting enthusiasts.
Developed from Shoot Like A Girl's extensive market research and analysis, the training program is designed to improve the in-store experience for women shopping with Cabela's.
This is ongoing program to ensure each Cabela's and their employees will be equipped with the knowledge of how to best serve women in their stores.
Shoot Like A Girl is an industry-leader in introducing women to shooting sports and supporting those already participating in shooting activities. Female participation in such activities is on the rise.
According the National Shooting Sports Foundation, the number of women target shooters increased 60 percent – from 3.3 million to 5.4 million – during the 12 year span from 2001 to 2013.
"They are the premier, female-focused organization in the outdoor industry. Together, we will help women explore and enjoy shooting-sports activities safely and confidently across the country." said Christine Wamsley, director of communications and partnerships for Cabela's.
"This training opportunity makes me so very happy," said Karen Butler, president of Shoot Like A Girl. "It brings our program full circle, so after we encourage women to participate in shooting sports and the outdoors, they are able to visit Cabela's and meet with employees who welcome them into this great world of shooting sports and outdoor enthusiasts. Cabela's employees with be equipped and able assist women in making their own informed decisions, and make purchases with confidence."
About Shoot Like A Girl:
Shoot Like A Girl has become and remains an industry leader in growing the number of women in shooting sports by giving women across the country the experience of shooting a pistol, rifle, and bow in a safe controlled women friendly environment, that empowers them with the confidence they can shoot.
Please recognize the following Shoot Like A Girl Corporate Partners who enable them to grow the number of women in shooting sports and change lives, one shot at a time:
Cabela's, Ruger, Smith & Wesson, Beretta, Charter Arms, Colt, GLOCK, Legacy Sports, Magpul, Taurus, Weatherby, Savage, PelterSport, Truglo, Nikon, Trijicon, Thermacell, Mossy Oak, Danner, Rocky Mountain Elk Foundation, Beman, Federal Premium Ammunition, Hoppes, Mathews, Hoyt, BowTech, Bear, PSE, Neet Archery Products, S & S Outdoors, and Upper Canyon Outfitters.