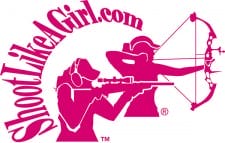 ATHENS, Ala. -(Ammoland.com)- Shoot Like A Girl President, Karen Butler, was named the Women's Business Center of North Alabama's Entrepreneur of the Year at the Entrepreneur awards in Huntsville, Ala.
This award is given to a woman showing success and growth in business, leadership in industry, and giving back to other like minded women getting their start.
"This award means so much to me, the Women's Business Center is where my company started. They gave me the guidance I needed to put Shoot Like A Girl in motion and for that I am extremely grateful," says Butler on accepting the award. "Our mission is to empower women to participate in shooting sports with confidence and that is exactly what the WBCNA does in for women in business, gives them the courage and tools they need to succeed."
Being a national company, Shoot Like A Girl has seen the growth and achievement from the support of their community.
"It's success stories like Shoot Like A Girl that make our work so rewarding. To see someone's dream of owning their own business become a reality is what drives us to continue of offer quality services," says Joanne Randolph, President and CEO of WBCNA/The Catalyist.
Karen Butler has seen much success with Shoot Like A Girl and continues to grow the company with a new state- of the-art trailer, coast to coast tour, and sales training program for Cabela's.
This award comes at an exciting time for the Shoot Like A Girl, Karen Butler, and is met with humble appreciation from them both.
Being named the Entrepreneur of the Year nominates Karen Butler and Shoot Like A Girl for the National Small Business Association's "Small Business of the Year" Award.
About Shoot Like A Girl:
Shoot Like A Girl has become and remains an industry leader in growing the number of women in shooting sports by giving women across the country the experience of shooting a pistol, rifle, and bow in a safe controlled women friendly environment, that empowers them with the confidence they can shoot.
Please recognize the following Shoot Like A Girl Corporate Partners who enable them to grow the number of women in shooting sports and change lives, one shot at a time:
Cabela's, Ruger, Smith & Wesson, Beretta, Charter Arms, Colt, GLOCK, Legacy Sports, Magpul, Taurus, Weatherby, Savage, PelterSport, Truglo, Nikon, Trijicon, Thermacell, Mossy Oak, Danner, Rocky Mountain Elk Foundation, Beman, Federal Premium Ammunition, Hoppes, Mathews, Hoyt, BowTech, Bear, PSE, Neet Archery Products, S & S Outdoors, and Upper Canyon Outfitters.