By Dean Weingarten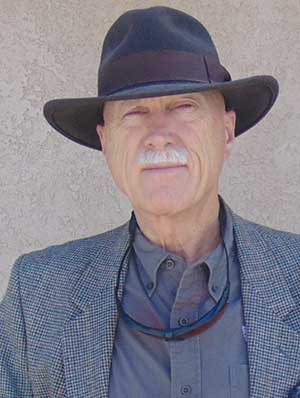 Arizona -(Ammoland.com)-Texas has very specific requirements for "gun free" zones.  When the legislature passed the shall issue concealed carry permit law, they included specifications for signage if establishments were to ban people form carrying guns on their property.
The signs are called 30.06 signs, from the section of the law, and are large, obvious, and in both English and Spanish.
When the legislature reformed the law to restore some open carry rights, they expanded the signage requirement to include a separate sign for premises to legally prevent people form openly carrying handguns on their premises. Those signs are 30.07 signs.
They are also in English and Spanish, and are as large as the 30.06 signs. To ban both open and concealed carry with legally binding signs, a considerable amount of space is needed.
A recent opportunity allowed me to see how common these signs were in a Texas shopping mall.
My daughter needed to renew her drivers license in Texas.  The most convenient place was at the Old Denton Shopping Mall. When we arrived at about 9:15 a.m., the line was already 20 yards long outside the doors.
As I waited, I surveyed the shops to see how many had 30.06 or 30.07 signs.  The shopping center consisted of about four large blocks of shops. The method was simple: Walk around each block, count the shops, and note how many had 30.06 or 30.07 signs. Each block had about 20 establishments.
Care was taken not to count multiple entrances as multiple establishments. A total of 86 establishments were surveyed.  Six had proper 30.06 and 30.07 signs. Four had non-binding signs of one kind or another. one of those had a proper 30.07 sign and a quarter sized 30.06 sign.  Three shops had small, non-compliant no guns signs.
Of the six shops that had proper signs, one was a bank, one a bakery, and there were three restaurants.
Of the non-compliant signs, one was a general merchandise type of store with the compliant 30.07 sign and the quarter sized 30.06 sign, one a bank, and two were restaurants.
The shopping center had a definite Asian theme. Most of the shops had Asian themed names and many had Hanzi or Kanji or Hanja characters on the signs as well. I do not know enough to differentiate them. It appeared that there were more Korean themed shops than others; I did not survey how many of the numerous Asian cultures were represented.
Less than 7 percent had proper 30.06 and 30.07 signs.  Less than 5 percent had improper signs.  A large majority had no signs.
I doubt if any general conclusions can be reached by this bit of impromptu research.  Asia is a big place, and there are many cultural differences. People with Japanese ancestry have told me that Americans with Japanese ancestry love guns.
I have read that there is a surge in Americans with Chinese ancestry arming themselves. Koreans are famous for defending their shops and homes during the LA Rodney King riots.
I have not found any good research that differentiates gun ownership by Asian ethnic ancestry.  It is good that we do not have those sort of records.
I found the paucity of "Gun Free Zone" signs a positive sign for the future of the Second Amendment.
2017 by Dean Weingarten: Permission to share is granted when this notice and link are included.
About Dean Weingarten:
Dean Weingarten has been a peace officer, a military officer, was on the University of Wisconsin Pistol Team for four years, and was first certified to teach firearms safety in 1973. He taught the Arizona concealed carry course for fifteen years until the goal of constitutional carry was attained. He has degrees in meteorology and mining engineering, and recently retired from the Department of Defense after a 30 year career in Army Research, Development, Testing, and Evaluation.