By John Crump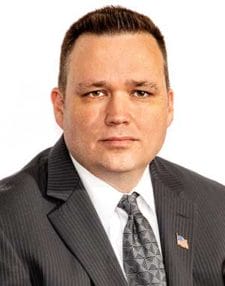 U.S.A. –-(Ammoland.com)- I have always been on the fence about box clubs.
A box club is a monthly service where the club member will get a box full of items.  I was a member of a box club called Loot Crate for awhile.  Loot Crate is a box club for geeks and you get geeky items such as Funko Pops.  Loot Crate was the original box club.  The issue I found with Loot Crate was there was a lot of filler items that was mixed in with the good stuff.
I was concerned that these new tactical box clubs would follow the same method, but I just had to try one out.
I settled on a company called Spec Ops Global.  The reason why I chose this box club is because it is veteran owned, and they claim the items are picked by people from the special operations community.
They offer multiple size boxes. The cheapest starts at $24.99 for their JROTC box. Their most expensive box cost $149.99 a month for their Spec Ops Elite Box. They also offer a few other boxes as well that are mid tier offerings.  I settled on the most expensive box. Being an AmmoLand News writer Spec Ops Global offered me a sample of the of the $149.99  Spec Ops Elite Box.
The box showed up on my doorstep in about a week after being ordered. It came in a stylish black cardboard box with their logo on the outside.  l was very excited to crack it open and see what I got.  It felt like unwrapping presents at Christmas time. Each month has a different theme. The theme of the box I got was first responders.  The box was neatly packed and filled to the brim with various items. I decided I would unpack the items one at a time and track that exact item down on the internet so I can compare the price of the items if bought individually.
The first thing that I found in the Spec Ops Elite Box was a list of everything that was in the box. The card gave the country of origin and what forces used the item. It was cool to have this information in aiding in the search for the item on the internet. The items included in the box were used across the globe my various military and police units. This also gave me the insight on why the item was included in the box
One thing I notice is a lot the of the items had Russians writing on the label.  Since I don't speak Russian I wasn't sure what most of the labels on the items said, but it was easy enough to figure out what items were what.  I could see how this could pose a problem if you were not into gear, but then why would you join a gear box club? Overall that was not a big deal, but it is something to keep in mind.  After a little internet research I found out this was a common practice among the gear box business model.
The first item in the Spec Ops Elite box was a morale patch. The patch was an American Flag with a blue stripe. This patch is the type you see a lot of law enforcement wear on the outside of their vest. This went right up on my morale patch board. This was a nice touch for me since I collect morale patches as do many other people.
The second item I pulled out didn't have Russian writing on it. It was a very nice Streamlight Penlight.  It was the same penlight I keep in my IFAK (individual first aid kit), and is pretty good quality. Since I already had a couple of these this went into my free for friends box that I keep to get rid of things I don't need or have duplicates.
The next item in the Spec Ops Elite Box was a head lamp. This is very useful when I am restoring old firearms, or when hiking at night.  It was also made by Streamlight.  It was very bright. I am of the impression that you can never have enough flashlights. I keep one of these head lamps in my go bag and one in each of my cars for emergency situations. In the end this also ended up in my for friends box, but only because I had multiples of the same head lamp.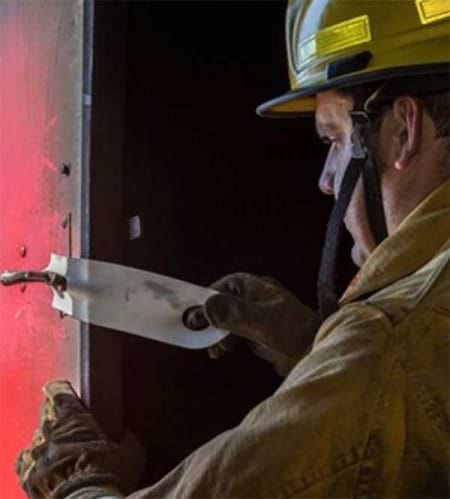 Then I got to the next item that was in the box. It wasn't Russian.  It was a RATS  tourniquet. This wasn't a cheap knockoff. This was the real deal and was a quality tourniquet.  When dealing with first aid supplies you don't want to go with the cheapest item. You want to go with the item that works. The People at Spec Ops Global seemed to also have that philosophy. I ended up donating this to a friend for his go bag since I already had a few.
Right underneath the tourniquet was a tourniquet pouch. This attaches via a molle system. I gifted this to the same friend as I gifted the RATS tourniquet. He used the straps to attach it to the outside of this go bag. It worked great and like the other things in the box it was a quality built item.
I then discovered an item that went right into my go bag. Spec Ops Global included a door latch cover. This simple rubber cover prevents the door from latching.  In turn since the door can not latch it can not lock. This would be incredibly useful for first responders by preventing the door from locking behind them. It is so simple it is ingenious. It is one of the only items I kept for myself.
I then pulled out a drop leg holster platform from the Spec Ops Elite Box. In all honesty I do not like drop leg holsters. They do look cool, but in a gunfight looking cool doesn't amount to a hill of beans. I would rather keep my gun on my hip where it doesn't move around as much. I also feel that drop leg holsters impede my movement by twisting when I am running.  A lot of people don't have the same problems I do with drop leg holsters so I gave this to another friend who loves this type of system.
The final item in the Spec Ops Global Elite Box was a nylon holster that was big enough for almost any full size handgun.. This was good quality holster, but I prefer kydex holsters molded for specific guns. This goes with the drop leg rig and worked flawlessly. I gave this to the same friend to go with her drop leg system.  She was very happy with both items.
Spec Ops Global Box Club
If you add up the value of all the items it would come to $165.58 plus shipping which can get kind of expensive since I had to go to multiple websites to find most of the items. I determined this price by scouring the internet to find the same exact items as the cheapest price possible. I spent a few hours on this task, but was able to track down every item right down to the Russian brand.
It wasn't too easy, but I didn't want to take Spec Ops Global's word for it that we were getting a good deal.
The shipping for all the items came to around $30.  This brings the total to $195.58.  So by subscribing to the Spec Ops Elite Box it would save you a little over $45. This is a pretty good savings for the gear that you do get.  There is also coupon codes floating around the internet that lets you take $10 off the Elite Box so your complete saving with that applied would be $55.
The quality of the items were pretty solid.  I can not complain. This is actual duty gear even if a few pieces were Russian. I was worried that the gear would be cheap costume gear, but I was pleasantly surprised in the quality of the items I received from Spec Ops Global. I have read this to be the case with other box clubs so before deciding on a box club you should check the reviews.
I have been contacted by other box clubs in the past that offered me a free boxes, but I had to guarantee them a good review.  Ethically I could not do that so I had to pass on those other boxes.  When we do reviews they are always honest. Lucky for me,  Spec Ops Global had no issue with that, and they actually encouraged me to scrutinize their product.
A box club is not for everyone. I ended up giving almost all gear away because I had almost every item already.  The one item I kept besides the morale patch was the door jam holder. For the tacticool gear heads a box club might be the thing to build up their gear.
I could also see someone with little to no gear using a box club as a way to get geared up at a discounted price. This could be a very valuable resource.  Also if you want to save time by not having to track down all the items you need this might also be for you. Other people like to buy everything individually.  A box club is not for everyone, but if you enjoy the surprise of new gear each month and want a box club you really can't go wrong with Spec Ops Global. Everything they give you is quality gear.
Spec Ops Global can be found at http://www.specopsglobal.com/
About John Crump
John is a NRA instructor and a constitutional activist. He is the former CEO of Veritas Firearms, LLC and is the co-host of The Patriot News Podcast which can be found at www.blogtalkradio.com/patriotnews. John has written extensively on the patriot movement including 3%'ers, Oath Keepers, and Militias. In addition to the Patriot movement, John has written about firearms, interviewed people of all walks of life, and on the Constitution. John lives in Northern Virginia with his wife and sons and is currently working on a book on the history of the patriot movement and can be followed on Twitter at @crumpyss or at www.crumpy.com.