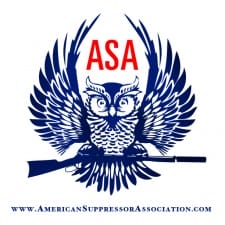 U.S.A. –-(Ammoland.com)- July was a very active month for the ASA. In all, we made four trips to Washington, D.C., met with dozens of Congressional offices, sat down with staff from the White House, and attended the Congressional Sportsmen's Foundation's annual August Recess Shoot-Out on August 1st.
Both H.R.367 and S.59 have added new cosponsors this month:
Sen. John Boozman (R-AR)
Rep. Lynn Jenkins (R-KS-2)
Rep. Larry Bucshon (R-IN-8)
Rep. Ralph Norman (R-SC-5)
Rep. Brett Guthrie (R-KY-2)
One of the most common things that we hear when we meet with legislators is that they hear more from their constituents about the Hearing Protection Act than anything else. Keep up the good work, and help us keep the pressure on Congress!
"Gun owners deserve a win, and the time is now to take action. For 80 years, we have been unjustly regulated and taxed on sound suppressors. It's time for this to end… Stand with me and make your voice heard." – Marty Daniel, CEO – Daniel Defense
Make certain that your voice is heard by visiting www.HearingProtectionAct.com
Massachusetts Legalization Effort
On July 18th, the ASA was proud to testify alongside our friends at Gun Owners' Action League and the NRA Institute for Legislative Action in support of two bills which seek to legalize suppressors in Massachusetts. We will not stop working until all law-abiding citizens of Massachusetts can possess suppressors to help protect their hearing.
If you live in Mass, help us by contacting your legislators to let them know that you want their support of H. 763 and H. 789!
Sponsor Spotlight: Yankee Hill Machine
The owners and staff of Yankee Hill Machine (YHM) have been ardent supporters of the ASA with their products, time and money. YHM's owners sit on our Board of Directors. They are actively working within their home state of Massachusetts to legalize suppressors for individual ownership. We're proud to stand with them and to have their unwavering support. YHM a fantastic example of top-down leadership in advocacy in our industry.
Sponsor News: S&W Acquires Gemtech
News broke just before the 4th of July that Gemtech was being acquired by firearm giant Smith & Wesson. The story was first announced by RECOIL magainze's David Merrill. American Outdoor Brands, parent company of Smith & Wesson issued a press release several days later.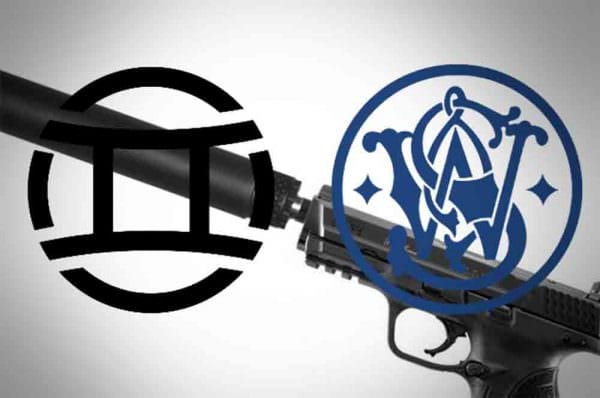 About the American Suppressor Association (ASA)
The American Suppressor Association (ASA) is the unified voice of the suppressor industry. Our mission is to unite and advocate for the common interests of suppressor manufacturers, distributors, dealers, and consumers. To accomplish our mission, our principal initiatives focus on state lobbying, federal lobbying, public education, and industry research.
For more information on how you can join the ASA, and help protect and expand your right to own and use suppressors, please visit us online at www.AmericanSuppressorAssociation.com or on the ASA Official Facebook Page.
If you would like to support the ASA's Hearing Protection Act (HR 367, S 59), visit our website at www.HearingProtectionAct.com to contact your legislators today!
All NFA rules apply. Buyer must be at least 21 years of age, a resident of the U.S. residing in one of the 42 states that currently allow civilian ownership of suppressors, and be legally eligible to purchase a firearm.
The American Suppressor Association is a 501(c)(6) nonprofit. However, contributions or gifts to the American Suppressor Association are not tax deductible.