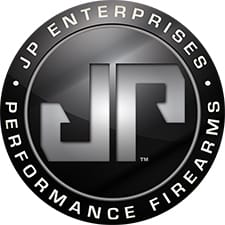 Raton, NM –-(Ammoland.com)- August 13th marked the conclusion of the four-day JP Enterprises Rocky Mountain 3-Gun at the NRA Whittington Center. This year's match was the 15th year for the RM3G, making it one of the longest-running national 3-Gun event in the United States. Since its inception, JP Enterprises has been proud to serve as the RM3G's title sponsor.
Organized originally as a continuation of the legendary Soldier of Fortune World Championship 3-Gun, the Rocky Mountain 3-Gun carried the torch from those legendary SOF matches. Two of the RM3G's original organizers, Eric Miller and Jimmy Holdsworth, went on to produce the JP-sponsored Resurgence 3-Gun last year as a throwback event to classic SOF-style 3-Gun. Current match runners JJ and Denise Johnson celebrated their 10th anniversary organizing the RM3G this year.
Despite the anniversary, this was the first Rocky Mountain 3-Gun that JP Enterprises founder John Paul was not available to shoot due to family commitments. Fortunately, JP staff and shooters were still heavy on the ground with new JP general manager Adam Burt on-hand to deliver a personal message from John Paul to the RM3G attendees.
"Rocky Mountain has always been special," said John Paul. "It was the first match where we were title sponsor, and everything about the event, the venue, and the people has always been near and dear to me. Missing the match was like not getting to come home for Christmas for a year."
JP's team shooters turned in fantastic performances this year. JP gunsmith Brian Payne was on hand to celebrate with his sons, both of whom took first place in their divisions: Nathan Payne in Limited Iron and the AMU's Tyler Payne in He-Man Scope. On top of that, Team JP shooter and long-time RM3G vet, Michael Payne (no relation) took first in He-Man Iron, picking up a new JP MR-10™ bolt gun from the prize table.
Other notable JP finishes included Tommy Noto at 4th in He-Man Scope with Connor Dowd and JP tech Dustin Sanchez taking 3rd and 4th respectively in He-Man Iron. Lanny Barnes took High Lady with great performances from JP's other lady shooters, Tracy Barnes and Dakota Overland. Long-time JP shooters Tony Holmes, Don Bednorz, and Sterling White also brought pride to the JP name, along with the Tooth and Nail shooting team members, Matt Loganbill, Matt Fox, and Jarret Hall.
The match was great success, and JP looks forward to another fifteen years of 3-Gun excellence at the Rocky Mountain 3-Gun.
About JP Enterprises
The product of company founder, John Paul's 40+ years of recreational and professional shooting experience, JP Enterprises is a designer and manufacturer of premium AR rifles and innovative components for duty, competition and recreational use.  JP designs are influenced by cooperation with professional shooters in most every firearm-related field as well as by hundreds of hours spent each year by JP engineers and employees in rigorous, top-level competitions around the country.  Innovating and refining to meet these practical demands has made JP rifles the benchmark of quality AR engineering and performance.
For more information on JP Enterprises, visit their website at www.jprifles.com and keep up to date on the newest JP developments at Facebook.com/JPRifles, Twitter.com/JPRifles, YouTube.com/JPRifles, and Instagram.com/JPRifles.