By David Codrea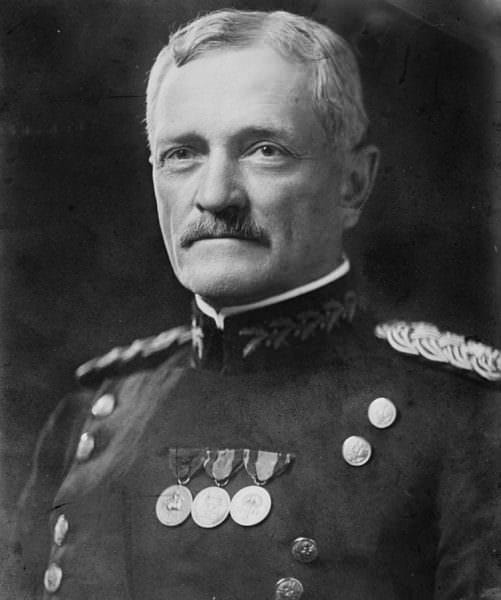 USA – -(Ammoland.com)- "Trump responds to Barcelona terror attack by spreading debunked rumor," CNN is gloating. Joining in were The Los Angeles Times, The Washington Post and all the major players, including those that don't even try to pretend being objective.
The president's offense this time?
"Study what General Pershing of the United States did to terrorists when caught," Trump tweeted, following Islamist terror attacks in Spain. "There was no more Radical Islamic Terror for 35 years!"
"Trump was likely referring to a supposed practice of shooting Muslims with bullets dipped in pig's blood or burying them with the bodies of pigs," CNN and the others speculated. "For some time, there have been rumors that claim Gen. John J. Pershing employed such tactics following the Philippine-American War in order to deter insurgents."
Ergo, even though he didn't specifically say so and what he did say was correct, Trump must have been repeating a story declared false by both "progressive" Snopes and "progressive" Politifact, they conclude. Just like he did last year! Let the Alinsky Rule 5 ridicule commence once more?
While it's true lack of verifiable sourcing makes passing on such stories problematic, it's interesting to note how the "news" fabricators now reveling in another perceived exploitable embarrassment for a president they loathe are pretty quiet about one of their own who passed on the Pershing stories.
Where was the universal ridicule for former Democrat Senate Intelligence Committee Chairman Bob Graham? And why did Politifact intentionally omit his promotion of the story from its "Pants on Fire" assessment? That means they were calling Trump a liar instead of mistaken – even after subsequently admitting to "strong evidence that United States forces used pigs as a tactic against Muslim insurgents." Which brings the combustibility of their pants into question.
Snopes at least relayed the Graham story:
"Senate Intelligence Committee Chairman Bob Graham (D-Fla.) cited as an example a dinner he attended last week with people who work on intelligence issues and have connections to the intelligence community. The dinner conversation ranged in part on how U.S. military commander 'Black Jack' Pershing used Islam's prohibition on pork to help crush an insurgency on the southern Philippine island of Mindanao after the Spanish-American War at the turn of the last century.

"In one instance, Graham explained in an interview, U.S. soldiers captured 12 Muslims. They killed six of them with 'bullets dipped into the fat of pigs.'

"After that, Graham said, the U.S. soldiers wrapped the Muslim rebels in funeral shrouds made of pigskin and 'buried them face down so they could not see Mecca. Then they poured the entrails of the pigs over them. The other six were forced to watch. And that was the end of the insurrection on Mindanao,' Graham noted."
Here's the other thing for all those gleeful at seeing someone embarrassed by a hoax — something that anyone can fall for, by the way. Per WikiLeaks, Dr. Larry Forness repeated the story in a document for his students that "was subsequently circulated within the US military."
Who?
Forness is "a professor at the American Military University who has "nine degrees, including three doctorates and two law degrees, with over half the degrees obtained via distance education. He completed his undergraduate training at Notre Dame and his advanced degree and training from prestigious universities such as Duke University and UCLA. He also earned two Law degrees (JD and LL.M.). A former Marine, Dr. Forness provides classified consulting to U.S. Military Special Operations units. Specialties include unconventional warfare and intelligence."
Now it could very well be that Prof. Forness is wrong– he concludes by inviting readers to "verify it by any means you wish." It would be appropriate if he either sourced his information or admitted he never did.
That said, seeing it repeated by a professor at AMU and the former Democrat Chairman of the Senate Intelligence Committee adds a bit more "gravitas" to this than just repeating an unsourced email from a pal. That none of those participating in the pile-on chose to acknowledge mitigating circumstances (assuming they even did the minimal checking to know about them) tells us much about the media and agendas.
About David Codrea:
David Codrea is the winner of multiple journalist awards for investigating / defending the RKBA and a long-time gun owner rights advocate who defiantly challenges the folly of citizen disarmament.
In addition to being a field editor/columnist at GUNS Magazine and associate editor for Oath Keepers, he blogs at "The War on Guns: Notes from the Resistance," and posts on Twitter: @dcodrea and Facebook.