Proceeds from sporting clays event to fund hunting, fishing opportunities for soldiers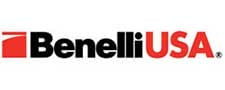 ACCOKEEK, Md. –-(Ammoland.com)- The third annual Benelli USA Invitational Shoot drew 152 shooters from within the outdoor industry and across the region to raise more than $55,000 for Freedom Hunters to support outdoor opportunities for active duty and combat veterans.
The Benelli USA Invitational Shoot took place on Friday, September 15 at Prince George's County Trap and Skeet Center in Glenn Dale, Maryland. Attendees included active duty military personnel, veterans; Freedom Hunters participants from Walter Reed National Military Medical Center and other shotgunners from the region who competed in a sporting clays shoot. Following the shoot competitors enjoyed lunch and participated in a silent auction and raffle, whose proceeds also went to Freedom Hunters.
At the conclusion of the event, Benelli USA Executive Team General Manager Tom DeBolt, Chief Financial Officer Phyllis Blacknall-Jones, and Vice President of Brand Marketing Tim Joseph presented a check for $55,000 raised from monetary donations, silent auction bids, and the raffle to Freedom Hunters.
"Benelli USA is proud to partner with Freedom Hunters to take active duty and wounded service members out hunting and fishing," said Benelli USA General Manager Tom Debolt. "We are passionate about the outdoors and understand the importance of giving back to the men and women who serve our country. I'm proud of the effort our team members made this year to raise a record amount of funds to support this worthy cause"
Freedom Hunters is a military outreach program whose mission is to convey the outdoor community's appreciation for the dedication of and sacrifices made by the men and women of the Armed Forces. Through the support of numerous groups and companies, including Benelli USA, Freedom Hunters arranges outdoor adventures and opportunities for active duty and combat veterans, as well as families of fallen heroes and children of deployed. To learn more about Freedom Hunters, go to www.freedomhunters.org.
Individual high scores for the third annual Benelli USA Invitational Shoot include high lady shooter Dorothea Clevenger (score 54). High Freedom Hunter shooter Sgt. Patrick Kabay (score 57). The team of Brandon Geweke, Marty Geweke, Joe Kukla Sr. and Joe Kukla Jr. won the overall team competition with a combined score of 262.
An integral part of the event came in the form of sponsorships from over 70 companies.
Title Sponsors:
Benelli, Core Line Marketing Group, Pelican, Owen J. Brown & Associates, Federal Premium Ammunition, Kawasaki, and Mechanix Wear
Gold Sponsors:
Bentley Scott Marketing, Trijicon, Cabela's, Covey Sales and Marketing, Tec Shield, The Kansas Governor's Ringneck Classic, Vincent A. Pestilli & Associates Inc., LWRC International, and STI
Silver Sponsors:
Guns & Ammo Television, Sig Sauer, Kimber, Steiner, Sporting Classics, MOmarsh, Henry, Rivers West and Oakley Elite Special Forces
Bronze Sponsors:
Action Target, Apex Assembly & Fabrication Tools, Hornady, Boyt Harness Company, Thompson Center Arms, Banded, BPI Outdoors, Bowls By Randy, Jostens, Chesapeake Bay Beach Club, Carbon Express, Anheuser-Busch, Dogtra, White Flyer, Habitat Flats, Willard Packaging Co., CZ-USA,Fiocchi, Stoeger, Irish Setter , Eastman Outdoors, Crosman, KJOS Outdoors, Eastern Shore Guide Service, SCCY Firearms, Okuma, Traditions Performance Firearms, Techwear USA, 1st Mine Run, Sean Coulthard, Sean Mann, Wildesspirit, Roth Concept Innovations, Tidewater Inn, Mojo Outdoors, Tom Leoni, Walther, Sazerac, Yeti, Aldo's, Sportdog Brand, Speakeasy Spirits, Angelo Magafan, Bethesda Country Club, DeWalt, Burris, Brand Intelligent, Moran, Vortex Optics, Rio Ammunition, Under Armour, Uberti, Jobes Decoys, Eddie Morris and Millennium Marketing Solutions
About Benelli USA
Benelli USA is a world leader in manufacturing quality semiautomatic shotguns and rifles that are known for their ultra-reliability and high-performance standards. For the latest news and product information visit www.benelliusa.com.