U.S.A. –-(Ammoland.com)- Miller Guns & Ammo of Las Cruces, New Mexico may be a "mom & pop" gun store, but every month we host an online no reserve auction available to the entire nation. That's right, everything starts at a penny and sells at the highest bid price – even if that bid price is not very high!
Have you ever been to a live auction? They can be chaotic and you may have to sit around all day waiting for the one item of interest to be up for bid. eBay auctions and similar sites are not event sites; you have to page through multiple items, all closing on different days/times, and winning an auction requires you meet the seller's reserve (so where is the good deal there?)
Miller Guns & Ammo's auction is the better way to go. It is a timed online event where an entire catalog of items is available for bidding over several days. All you have to do is register as a buyer, and then you can easily bid for more than one product at a time. And since all listings start at a penny and have no reserve, you can bid in small amounts that suit your budget and help you get the best possible price.
Miller Guns & Ammo's monthly online no reserve auctions of firearms and related items are hosted directly from its own website millergunsandammo.com.
Why are we doing this? Right now, distributor firearm prices are at fire sale prices. There are so many good deals, we just cannot pass them up. Adding to our arsenal largesse, we also have a reputation in our town of offering fair prices for trade-ins and in assisting estates in liquidating their firearm collections.
Do we sometimes lose our shirt to your benefit? Indeed. Last month a DPMS AR-10 G2 Recon that retails for $1,495 went for $750, and a Sig Sauer Whiskey 5 scope that retails for $795 went for $300.
This month's auction ends Monday, September 18 and has 117 lots of firearms, ammo, scopes, and other accessories. Many items are new, and anything that is used is designated as used. All firearms must be shipped to an FFL near you for pick up, and you must review terms & conditions for each item for other buying details.
A sample of scopes and firearms available for bid in this auction are: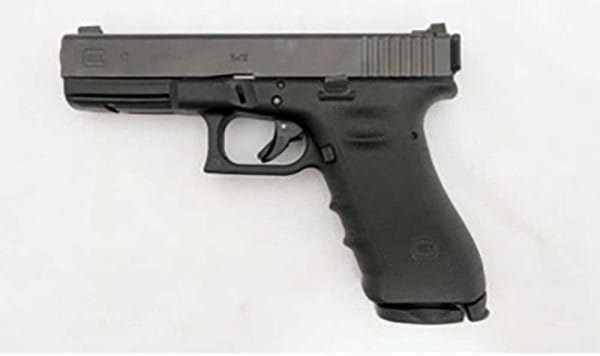 There is also a new in box Leupold Mark IV 6.5-20×50 scope that retails for $1,499; a new in box EOTECH VUDU for both AR platforms and bolt action rifles that includes a $125 mail in rebate; a 3-pak of new Anderson Receivers; and magazines, ammo, and more.
To bid, visit millergunsandammo.com and click on bid now. When you register to bid, you will automatically be subscribed to the email list to receive updates about the next Miller Guns & Ammo no reserve auction