Alien Gear Holsters' Contributing Editor Sam Hoober muses whether import 1911 pistols are great guns for the money or buy and cry encounters?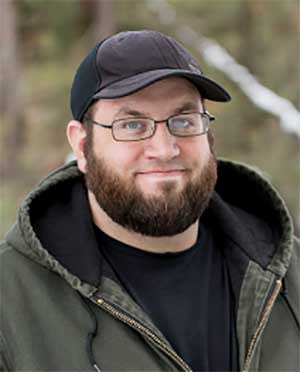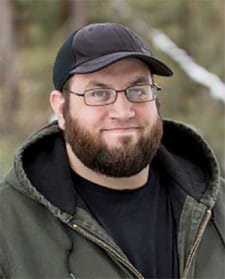 U.S.A. –-(Ammoland.com)- There are a few different reasons why people consider an Import 1911 pistols, but one of the biggest is that they come with a little less sticker shock than a Colt, Springfield, Kimber, Sig Sauer and certainly less than, say, an STI, Wilson Combat, Les Baer or other custom shop model.
Heck, some import 1911 pistols producers even offer the same accessories that you'd pay one of the previously mentioned makers a lot of money for.
But are you just getting yourself into a headache handgun? A lot of people will buy a used car to save money, only to find the costs of repairs eats through savings or makes owning it inconvenient. Is that the case with the 1911 imports?
So What's the Call? Depends On What You Want From Your Gun..
Really, it boils down to what you're looking to get out of your gun. For the most part, the reviews on most import 1911s reveal a few common threads.
First, they work. The most common complaints are the odd failure to feed or return to battery within the first few hundred rounds, which is common enough with a lot of pistols. That's your normal break-in period, which some people find is a tad longer with the 1911 platform versus other guns.
Many gun reviews also find import 1911s are accurate. Perhaps not National Match accurate, but definitely accurate enough for a home defense gun or to tote in a concealed carry holster.
Fit and finish is usually where any compromise is to be found on these imported handguns, but then again, if you want a barbecue gun, you get a barbecue gun.
So, the consensus is that they may not be the belles of the ball, but they'll work when and if you need them to. If you're looking to get into the 1911 platform but don't necessarily want a show-quality gun, then that would be a great fit. If you want a project gun, right on the money.
It's like how a lot of car guys buy Fox-body Mustangs. They aren't lookers, but they're cheap compared to the vintage models and it doesn't take much to turn them into serious hoonmobiles.
But what sort of headaches can you expect?
Common Import 1911 Pistols Issues
Thing is that the common 1911 issues are the common 1911 issues no matter whom you get them from. If you had to blow some cash on upgrades to take them from budget guns to budget guns with good performance, here are some of the things you'd consider.
Just get Wilson Combat 1911 magazines. McCormick or MecGar if you refuse to buy Wilsons, but just get some good magazines. You might also consider upgrading the factory magazine springs and followers to have in the range bag.
Speaking of springs, upgrading the trigger springs and recoil spring could likewise reap serious benefits. Plenty of people have bought a budget 1911 and got it to run as well as guns costing double the MSRP with an upgrade spring kit.
Another common item in 1911s that needs upgrading is the handgun extractor.
Then, you have the sights and this is where things can get a bit complicated. If you buy a model with fixed sights (GI models) then upgrading the sights will require a trip to a machine shop. However, sights that are dovetailed can be upgraded. Some come with Novak cuts from the factory, so that may be a feature to look for. In fact, some even come WITH Novak sights, so depending on the model you get…you may not have to.
Some real turkeys have found their way into buyers hands, though production runs of ANY gun are going to include a couple lemons. However, that's why there are warranties, don't be afraid to go back to the manufacturer for any operational issue. Just be reasonable and realistic with your expectations.
So, if you're looking for a budget gun but aren't expecting champagne on a Budweiser budget or a project gun, you can actually get spoiled for choice among import 1911 pistols.
---
Hickock45: Rock Island Armory Tactical 1911
---
About Sam Hoober
Sam Hoober is the contributing editor for Alien Gear Holsters and Bigfoot Gun Belts. He also writes for the Daily Caller, USA Carry and The Truth About Guns.