YouTube personality, Graham Baates, gives us a video report on the TRUGLO Canik Tritium Pro Night Sights new at Century Arms.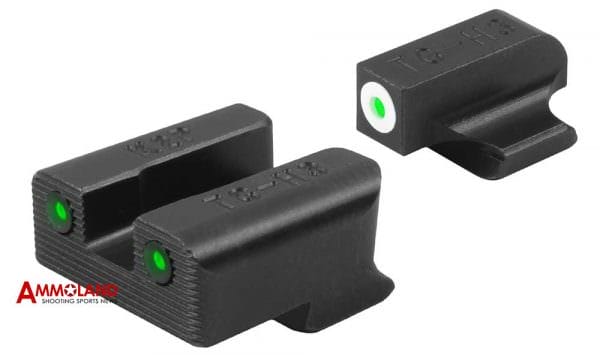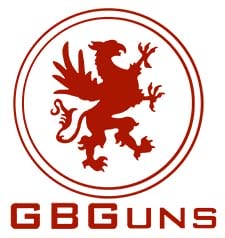 USA – -(Ammoland.com)- The Canik series of handguns have been widely popular.  Affordable, reliable, and seemingly with a variant for everyone.
You've seen our reviews of the TP9 SF Elite Pistol, and TP9 DA handgun.
One concern for any gun, let alone imported guns, is if there will be enough aftermarket parts support.  The industry has answered with holsters, and Warren Tactical became an OEM supplier for Canik-importer Century Arms.
Offering such value, some have wanted to carry Caniks, or have one as a nightstand gun or glove box gun.  One strongly-recommended feature of such a gun is a good set of highly visible night sights.
Century Arms has worked with TruGlo on just that project and now is the first to offer night sights that you can be install at home.
Having reviewed more than 100 handguns I've developed a taste and tolerance for sights and so was curious how these would fare.
TRUGLO Canik Tritium Pro Night Sights
TRUGLO Canik Tritium Pro Night Sights description, from the product page:
• Front sight FOCUS
• LOCK ring for even faster focus
• Quick and accurate U-notch Design
• Angled rear sight edge for emergency one-hand operation
• Assembled in USA with quality Swiss Tritium for maximum brightness
• Unmatched visibility in low-light shooting conditions or complete darkness
• Utilizes quality Swiss tritium for maximum brightness
• Glows-in-the-dark – no batteries or light exposure required
• FORTRESS FINISH™ provides a permanent protective coating for maximum protection
• Snag resistant design / fits standard holsters
First in comparison was to determine if the sight picture would be similar.  Sight picture is a factor of dimensions.  Although more of a traditional block than U, the TruGlo sights have the same rear gap width.  They also feature serrations to reduce glare.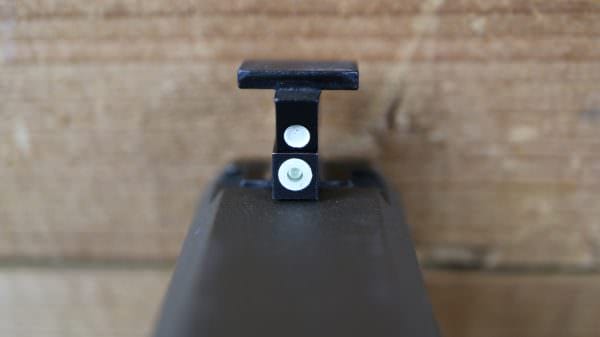 The front sight post is nearly the same size, but the dot much larger.  This aids in quick acquisition.
So will I keep the TruGlo sights on my TP9 DA?  yes.  As with any change to a firearm they require training to gain familiarity, but overall they are good sights.  Accurate, and useful in all lighting.  As you can see in the two smaller photos above they really pop in reduced lighting.
The TRUGLO Canik Tritium Pro Night Sights are available now direct from Century here.
About Graham Baates
"Graham Baates" is a pen name used by a 15-year active Army veteran who spent most of his time in the tactical side of the Intelligence community including tours in Afghanistan and Iraq. Post-Army Graham spent some time in the 3-Gun circuit before becoming a full-time NRA Certified defensive handgun instructor and now works as an industry writer while curating a YouTube channel on the side. Visit Graham on Youtube .