YouTube personality, Graham Baates, gives us a video review of the Canik TP9 DA Handgun from Century Arms.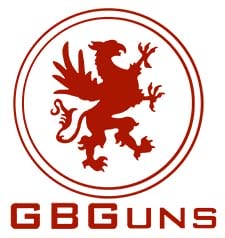 USA – -(Ammoland.com)-  Adding to the ever-expanding lineup of TP9 pistol options from Canik and Century Arms is the new DA model.
So far we've seen TP9s for the budget conscious, for the basic shooter, competitive shooter, and now one filling the unique niche of those wanting a DA/SA option in a striker-fired gun.
This is not a new technology and is best known from the Walther P99 and it's licensed cousin the Magnum Research MR9 we reviewed earlier this year.
Canik TP9 DA Handgun
Like the rest of the TP9 design cues borrow heavily from Walther.  As a Walther fan I believe imitation is flattery and am happy to see more of Dr. Dallhammer's ideas in the US market.
The Canik TP9 DA Handgun however is not a complete clone and offers it's own twists.  Major differences are the button magazine release and increased capacity of 18+1 instead of the Walther's 15+1 or 16+1.
Before going any further the three trigger modes warrant discussion.  They each have a role and the operator has their choice of how to use the handgun.  See the video below with the link set to skip directly to that demonstration.
I have been carrying a Walther P99 for years specifically because of that trigger system. Personally, I prefer a double-action first pull, especially with a reset so short and light.  Some of you may disagree, and that's ok.  I've spent hundreds of hours in training and fought in two wars.  I know how I want to run my gun.  To see this gun running watch the shooting impressions video below.
If you're considering the Canik TP9 DA Handgun as an option I commend you for your interest in something different from the norm.  Here are the product specifications taken directly from the Century Arms product website:
Comes with industry standard dovetail sight cuts that are compatible with a large variety of aftermarket sights
Warren Tactical sights with dot front sight
Match grade barrel
Top-slide-mounted disassembly button
Loaded chamber indicator
Striker status indicator
Improved single action trigger
Reversible magazine catch
MIL-STD-1913 Picatinny rail
Comes with two 18 rd. mags., poly holster, paddle and belt attachment, interchangeable backstraps, cleaning rod, brush and a limited lifetime manufacturer's warranty
Barrel: 4.07″, Overall: 7.16″, Weight: 1.73 lbs. unloaded
As you can see there is little not to like about the Canik TP9 DA Handgun.  If you don't like the color we tested, don't worry, there are other options.
About Graham Baates
"Graham Baates" is a pen name used by a 15-year active Army veteran who spent most of his time in the tactical side of the Intelligence community including tours in Afghanistan and Iraq. Post-Army Graham spent some time in the 3-Gun circuit before becoming a full-time NRA Certified defensive handgun instructor and now works as an industry writer while curating a YouTube channel on the side. Visit Graham on Youtube .