By Graham Baates
YouTube personality, Graham Baates, reviews the Magnum Research MR9 Eagle Handgun, bonus video.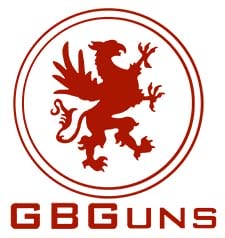 USA – -(Ammoland.com)-  Though not the newest kid on the block, the Magnum Research MR9 Eagle deserves some attention. It's not often Dr. Dallhammer's de-cocking and re-cocking striker-fire system is encountered.
This interesting system may have intimidated some, but combines the benefits of a traditional DA/SA with those of a striker-fired system.
We'll not get into the engineering feat that makes all of this happen, but summarize the benefits as such: Upon loading the gun a simple push of the slide-mounted button de-cocks the striker safely and puts the gun into a longer, heavier double action for the first shot. If you decide you want a single-action first shot, simply move the slide back about a quarter of an inch and you'll see the striker pop up out of the back of the slide indicating the striker is now armed.
If you decide to leave the striker armed after loading the gun the trigger will be in an "anti-stress" mode. This unique mode provides little resistance for the first half of the pull and then a slight break after which resistance builds before the trigger breaks nearly completely at the rear. The intent behind this design is to serve somewhat as a safety and prevent accidental discharge in high-stress situations. Spirited-shooters fear not, this mode can also be bypassed by simply clicking the trigger passed the anti-stress mode. Concerns about reset should be eased by the video demonstration above. The mode split times were 0.17 seconds without much effort.
Magnum Research MR9 Eagle Handgun
Another feature of the MR9 Eagle that sets it apart is the magazine release. Truly ambidextrous, the MR9 uses a shortened paddle system similar to Heckler & Koch models. Operation is best done with the trigger or middle finger. This feels strange to many shooters for the first couple attempts, but proves to be quick and easy with practice. The major advantage of this system is that the magazine can be released without shifting the firing-hand grip.
Full mastery of the MR9 may require some training, but the benefits in safety and speed are worth it for those looking for more than just another handgun. Before asking why such a gun exists take a moment to reflect on Magnum Research's other offerings: Magnum Research is not your average handgun manufacturer. (READ: they make some cool/weird stuff)
Magnum Research MR9 Eagle Pistol Specifications:
Model MRFA915F | MRFA910F
Caliber 9mm
Type Locked breech semiautomatic
Barrel Length 4" / 10.2 cm
Overall Length 7.13" / 18.1 cm
Height 5.31" / 13.5 cm
Slide Width 1.28" / 3.25 cm
Construction Black polymer frame, 416 stainless steel slide
Finish Textured polymer frame, matte stainless slide w/ laser engraved markings
Trigger Double Action/Single Action (DA/SA) with a decocker safety button on top of slide
Trigger Pull 8.5 lbs (Double-Action)
Weight (Empty Magazine) 24.8 oz. / 703 g
Magazine weight 2.8 ounces/79 grams
Rifling 1 in 10" RH Twist, 6 grooves/ 25.4 cm
Sights White three-dot, fully adjustable rear sight for windage, replaceable front sight blades for different heights
Sight Radius 6.26" / 15.9 cm
Safeties Manual decocker/Striker block, safety decocker button, internal striker drop plunger, Internal trigger safety
Magazines 2 – 15 Round (MRFA915F) | 2 – 10 Round (MRFA910F)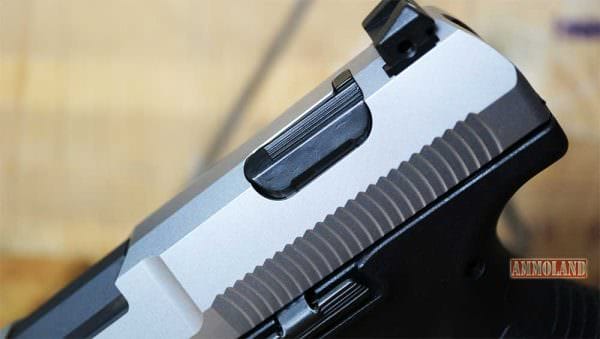 About Graham Baates
"Graham Baates" is a pen name used by a 15-year active Army veteran who spent most of his time in the tactical side of the Intelligence community including tours in Afghanistan and Iraq. Post-Army Graham spent some time in the 3-Gun circuit before becoming a full-time NRA Certified defensive handgun instructor and now works as an industry writer while curating a YouTube channel and blog on the side. Visit Graham on Youtube .