Opinion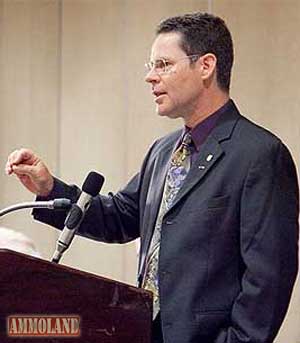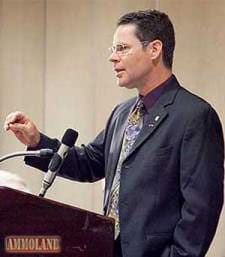 Buckeye, AZ –-(Ammoland.com)- In their endless effort to demonize guns and gun owners, Michael Bloomberg's anti-gun propaganda outlet, The Trace, has finally hit on a trace of truth with an article from regular contributor Daniel Kay Hertz…
..but he still managed to dodge important points and spin the story to place blame on gun owners.
The key point of the story is that violent crime has been falling dramatically in the United States since the mid 1990s – everywhere except in certain inner-city neighborhoods, where "gun violence still stalks young men of color." The title of the article is "The Debate Over Crime Rates is Ignoring the Metric That Matters Most: 'Murder Inequality'"
Murder inequality.. What an interesting turn of a phrase. Use of the word "inequality" is usually reserved for matters in which some group is not getting their "fair share" of some good thing, reductions in violent crime, particularly murder. While that is true, saying it this way resonates with an implication that the "inequality" is due to some oppressor group causing the disparity, and that it is up to the oppressors to redress the imbalance. And since it's on The Trace, the culprits must be you and me.
The article is actually an interesting and informative read, if you can get past the random jabs at guns, gun owners, and President Trump. Hertz points out that crime data comparing city to city is of very little practical use because there are safer places and less-safe places in every city. A city's statistics can be dramatically thrown off by a few small areas with exceedingly high crime rates, or by large areas with very low crime rates.
We've been saying this for years. And it's not just true of cities, it is true of countries as well. As has often been pointed out in these columns, the violent crime rates in the U.S. are comparable to crime rates in other developed nations – if you deduct the violence of a few neighborhoods in a few of our larger cities.
Crime is not a national problem, nor is it a state or city problem. Crime is a neighborhood problem.
Hertz points out that there are areas of New York City, Chicago, Washington D.C., and other large cities, where the annual murder rate is less than 1 per 100,000 residents. There are also areas of those cities where the rate is as high as 50, 70, or even 90 per 100,000. And these are fairly large areas such as police precincts or City Council Districts, which can be further reduced to battle zones of just a few city blocks in which murder rates reach truly staggering levels.
On his personal blog, Hertz, who is a Senior Policy Analyst for a Chicago-based think-tank focused on taxes and budgets, displays maps comparing murder rates in Chicago between the peak crime years of the early '90s and the lower crime period of 2008 – 2011. What the maps show is that in Chicago, safer neighborhoods grew, while dangerous neighborhoods were concentrated and got worse. Overall, Chicago, like the U.S. as a whole, experienced a decline in murder of about 50% over 2 decades, but the neighborhoods that got left behind have not shared in that decline, with some seeing higher murder rates now than then, and the rates are climbing.
Hertz points to several studies and supporting articles that keep circling back to the inequity in the racial make-up of murder victims, but dancing around the obvious fact that the murderers also lack racial diversity. Terms like "black-on-black crime" have not only fallen out of favor, they have been labeled as racist, as has any frank discussion of the fact that violent crime in America is dramatically inequitable with regards to the race and ethnicity of its perpetrators. Researchers and analysts talk about factors like poverty, unemployment, hopelessness, and the breakdown of the family.
They compare crime to a communicable disease like AIDS, with discussions of transmission vectors, vulnerable networks, and paths of infection, but in their determination to avoid inadvertently tripping over an explosive "race-card," they assiduously avoid talking about the elephant in the room: culture.
It is not that "black culture," or "Hispanic culture" is inherently violent or prone to crime. It's that a criminal culture has been allowed to grow and fester in inner-city communities and has become particularly prevalent and destructive within black and Hispanic sectors of those communities. Refusing to acknowledge this fact is akin to addressing the AIDS epidemic of the 1980s without mentioning the relationship to gay culture of the time.
The culture of crime and violence generates a self-perpetuating cycle that consumes those trapped in its vortex. A dispute leads to a fight which leads to a murder which leads to retaliation which results in a feud and long-term grudges. The cycle of violence drives out the good people, attracts the bad people, destroys businesses, schools, and infrastructure, and corrupts everything it touches. It results in less education, fewer opportunities, more poverty and hopelessness, and more crime and violence.
Unfortunately that criminal culture has been glamorized and popularized by Hollywood, the music industry, and professional athletes. Government and charities can throw money and effort at the problems, but nothing will change until the culture changes, and the culture won't change until people admit that it's the heart of the problem.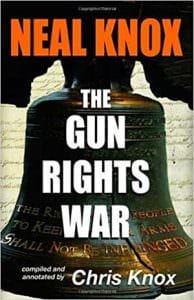 About Jeff Knox:
Jeff Knox is a second-generation political activist and director of The Firearms Coalition. His father Neal Knox led many of the early gun rights battles for your right to keep and bear arms. Read Neal Knox – The Gun Rights War.
The Firearms Coalition is a loose-knit coalition of individual Second Amendment activists, clubs and civil rights organizations. Founded by Neal Knox in 1984, the organization provides support to grassroots activists in the form of education, analysis of current issues, and with a historical perspective of the gun rights movement. The Firearms Coalition has offices in Buckeye, Arizona and Manassas, VA. Visit: www.FirearmsCoalition.org.