YouTube personality, Graham Baates, gives us a video review and breakdown of the Regent SP1.
USA – -(Ammoland.com)- With single-stack carry guns being all the rage over the last couple of years it's been easy to forget about pure, simple, enjoyable guns.  While offering more than simplicity, the Regent SP1 is manufactured by Tisas and imported by LKCI, LLC.  A broad grip, DA/SA trigger, and compensated barrel set the tone for the SP1 while lightening cuts in the slide and frame add some attention grabbing looks and promise to reduce muzzle flip.  Knowing little else about the Regent SP1 I got right to the range with it to see how the gun would run.  As with all pistol reviews I put the gun through my five basic tests.
If the LKCI, LLC or Regent name sound familiar, that's because we recently covered their Regent BR9 Browning High Power clone.
The first test is for simple reliability with a full magazine +1.  It may sound silly, but osme guns fail this thanks to poor internal geometry of magazine design.   Second is the "What's for Dinner?" multi-load test.  By running a gamut of different loads and shell constructions we get a feel for overall reliability.   Third is a quick field accuracy test with five shots from seven yards using Nosler 115gr Match ammunition.
Loads tested included:
165gr RN Freedom Munitions HUSH
147gr JHP Remington HTP Subsonic
125gr HAP Hornady Steel Match
124gr FMJ Blazer Aluminum Case
124gr HP Federal Premium HST
115gr XTP Hornady American Gunner
92.6gr SCHP MagTech First Defense
90gr FMJ Winchester Super Clean
Results of the range test can be seen in the video below.  I was curious to see what effect the porting would have.  Each ammunition has its own burn rate and recoil impulse.  Judging the effectiveness without tons of scientific equipment is difficult.
Shooting Impressions Video:
The Regent SP1 rand without any problems, and unlike some other Turkish imports seemed to have no troubles with loads lighter than 124gr NATO.  This was particularly interested as I feared the porting would bleed off some of the energy required to cycle.  Accuracy was excellent, no doubt thanks to the very solid and well-machined construction.  To see what I mean check the tabletop video below.
Specifications below were pulled directly from the product page on LKCI, LLC's website:
ACTION TYPE SEMI-AUTO
CALIBER 9 MM
BARREL LENGTH 130mm (5 1/8″)
HEIGHT(MM) 139mm (5 15/32″)
TRIGGER PULL(GR) 2000 / 4500 (4lbs 6oz / 9lbs 15oz)
TRIGGER SA / DA
CAPACITY – 15
LENGTH(MM) 214mm ( 8 27/64″)
WIDTH(MM) 35mm (1 3/8″)
WEIGHT(WITHOUT MAG)-(GR) 895 (1lb 16oz)
Tabletop Review and Field Strip Video:
The Regent SP1 may be a bit large for concealed carry, but as an OWB gun or range gun I'll take it any day.  If I could change one thing I'd include witness windows on the magazines.  In my early-production sample the only window was one that shows when the magazine is full.  I suppose as a range gun it doesn't really matter.
The Regent SP1 is an impressive options.  Be on the lookout for more Tisas guns from LKCI in the coming weeks.  We also have some 1911 examples from them that look and feel great in the hand.  I'll get them to the range before posting about them.
---
About Graham Baates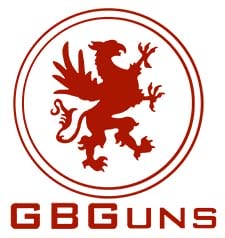 "Graham Baates" is a pen name used by a 15-year active Army veteran who spent most of his time in the tactical side of the Intelligence community including tours in Afghanistan and Iraq. Post-Army Graham spent some time in the 3-Gun circuit before becoming a full-time NRA Certified defensive handgun instructor and now works as an industry writer while curating a YouTube channel on the side. Visit Graham on Youtube .