U.S.A. –-(Ammoland.com)- Simply put, FIME has the best fire control parts for your AK on the market. It features a 2-stage mil-spec trigger which comes completely assembled on pivot pin sleeve, so that it delivers easy drop-in construction.
The FIME FCG is Made in the USA. The FIME FCG is available for nearly all AK variant rifles and shotguns and extends the life of your firearm while making it safer to operate.
The FIME FCG will perform flawlessly in combat, competition, training, or while just plinking on the range. While others have attempted to reverse engineer the original fire control parts designed for the AK rifle, only the FIME FCG is built from the original drawings.
FIME's FCG design delivers a shortened trigger travel with a light trigger pull. To assure there are no selector lever misfires, the disconnector's face makes a full contact with the hammer to provide a secure lockup. While not often included with other similar products, the FIME FCG includes the hammer stop, disconnector spring, and sleeve.
The disconnector is engineered with an elongated tail, which makes a full stop on the rear trigger guard rivet, and the hammer stop prevents the hammer from slamming on the trigger. This combination fully eliminates the transfer of energy commonly referred to as "trigger slap", which is common on inferior products.
Without making compromises on quality, FIME offers its premium product at an extremely competitive pricing, making the FIME FCG the best value on the market.
---
ABOUT FIME GROUP, LLC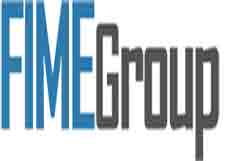 FIME Group, LLC is a manufacturer, importer, and exporter of the finest, high-quality firearms from around the world. Founded with the mission to manufacture the finest firearms and establish long-lasting business relationships with multiple manufacturers, FIME Group, LLC seeks to provide all of the customer favorites among rifles, handguns, and shotguns.
FIME Group, LLC.'s partnerships include:
Arex from Slovenia – the manufacturer of the Rex Zero 1 pistols, with a proven track record of over 20 years for manufacturing highly competitive products with premium quality and precision;
Molot from Russia – the manufacturer of the Vepr rifles and shotguns, one of the most rigid, toughest systems in the world;
Zastava Arms from Serbia – the manufacturer of the rifles based on the famous Mauser system.
FIME Group, LLC. is headquartered in Las Vegas, Nevada and may be found online at http://www.fimegroup.com