Contact Majority Leadership Offices. Contact the Governor's Office. Keep Calling & Emailing Legislators. Demand That Mag Ban Be Defeated or That Real Grandfathering Be Added.
New Jersey – -(Ammoland.com)- Today is Day 7 of ANJRPC's one-million-gun-owner grassroots blitz against the magazine ban legislation. If the legislation passes both houses of the legislature on June 7 (tomorrow), it will go to Governor Murphy's desk on Friday, June 8, 2018.
Beginning today, please start calling and emailing the majority leadership offices and the Governor's office with…
..the following suggested message:
Please oppose S102 and A2761 (firearms magazine ban), or grandfather my pre-owned magazines. Don't make me a criminal, don't make me a victim, and don't take my legally owned property! Vote NO on S102 or A2761, or amend to add meaningful grandfathering of existing magazines.

Call:
Governor's Office: 609-292-6000 To email, click here, select "law and public safety" from the drop-down menu, click "continue," then select "miscellaneous public safety" from the subtopic drop-down menu, complete the online form and click "send your message" at the bottom of the page.
Please also continue to email and call individual legislators. Click here for the email addresses of every legislator (copy and paste the list into your email program). Click here for the phone numbers of every legislator. Use the suggested message above, or craft your own customized message.
Now is the moment to pour it on. Lawmakers need to understand that if they don't see the light, they're going to feel the heat.
They need to understand that we will never give up, and that if they continue to target gun rights instead of severely punishing criminal misuse of firearms, it is going to be difficult and painful every step of the way. Please go the extra mile.
Please forward this alert to every gun owner you know, and if you don't already receive alerts from ANJRPC, please subscribe to our free email alerts for the latest Second Amendment breaking news and action alerts.
---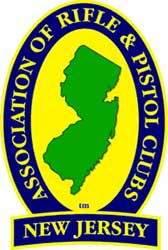 About Association of New Jersey Rifle & Pistol Clubs:
The Association of New Jersey Rifle and Pistol Clubs, Inc. is the official NRA State Association in New Jersey. Our mission is to implement all of the programs and activities at the state level that the NRA does at the national level. This mission includes the following: To support and defend the constitutional rights of the people to keep and bear arms. To take immediate action against any legislation at the local, state and federal level that would infringe upon these rights. Visit: www.anjrpc.org